A day-long free eye treatment and diabetes test camp was held at the YPSA Kaukali branch office of Rangamati on 12 February under the ENRICH Program of YPSA. Chairman of Kaukhali Upazila Parishad, Mr. Md. Shamsudoha Chowdhury, was present as the chief guest and inaugural ceremony of the camp. A total of 822 ophthalmic patients received free medical care from the camp throughout the day. Of these, 98 patients with eye cataracts, 43 patients with Dacryocystorhinostomy (DCR) , 21 patients with Pterygium and 660 general patients received treatment services. In addition, 362 patients underwent free diabetes testing.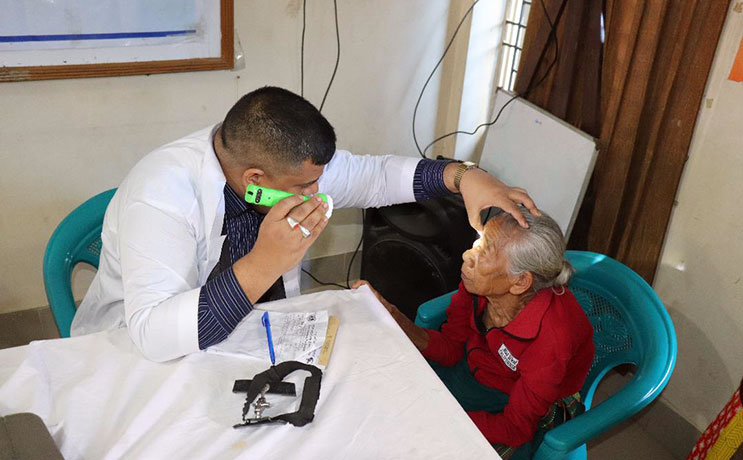 Kaukhali Upazila Parishad Vice Chairman Mr. Angpru Marma; Female Vice Chairman Ningbaiu Marma; Chairman of 4 no. Kolompoti Union Mr. Kajai Marma;  PPM-Officer In-charge Kaukhali Thana Mr. Md. Shahidullah; Deputy Chairman Md. Bela Udhal; Director (Economic Development) YPSA Mr. Md. Manzur Murshed Chowdhury also attended as guests. Besides, the president and members of the Press Club of Kaukhali Upazila, members of different wards of the Kolhampati Union Parishad were present. The inaugural ceremony was chaired by Mr. Md. Arifur Rahman, Chief Executive of YPSA.
Chairman of Kaukhali Upazila Parishad praised such initiatives and requested to organize such camps in other unions of Kaukhali upazila in the future.