International Women's Day is a time to reflect on progress made, to call for change and to celebrate acts of courage and determination by women, who have played an extraordinary role in the history of their countries and communities. Each year, International Women's day is observed on 8th March for bringing together people of every gender, age, ethnicity, race, religion and country, to drive actions that will create the gender-equal world we all deserve. The theme of International Women's Day 2020 is, "I am Generation Equality: Realizing Women's Rights". For observing the day, YPSA has arranged a discussion meeting at YPSA head office.
Mr. Arifur Rahman, Chief Executive; Mr. Palash Chowdhury, Director (Finance); Mr. Murshed Chowdhury, Director (Economic Development), Ms. Shamsunnahar Chowdhury, member of General Committee, Ms. Chandrika Das, Member of General Committee; Ms. Dilshad Chowdhury, Member of General Committee, YPSA's senior management members and all the female staffs of YPSA were participated in the discussion meeting.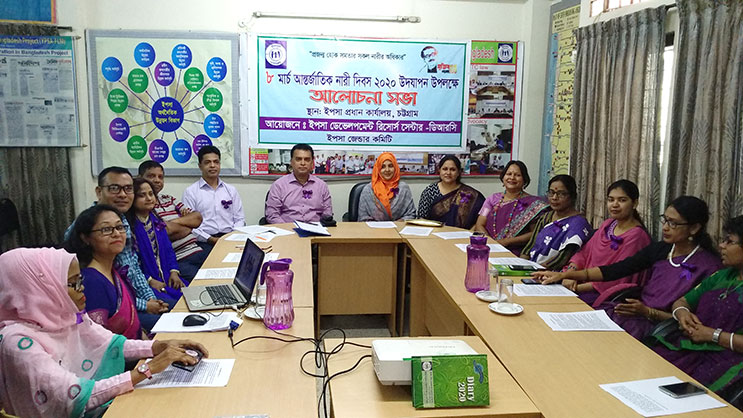 A concept paper on the history and theme of International women's day was presented by Ms. Sadia Tajin and the meeting was moderated by Nasim Banu, Focal Person, YPSA gender committee. The speakers said that we should start the process of gender equality from home and should respect each other and play desire role and responsibility.  They also said that YPSA always try to maintain the gender-balanced leadership in its all premises including grassroots level also and value women and men's contributions equally.
At the end of the meeting, a Women forum has formed with the participation of all female staffs of YPSA. The aim of the forum is to share and discuss the progress, achievement, limitation, obstacle and gaps on the way to ensure gender equality and take necessary actions.