Md. Arifur Rahman: The corona virus (COVID-19) pandemic is first and foremost a health crisis in recent world. Every day in world more than thousand lives are being lost. The pandemic was confirmed to have spread to Bangladesh in March 2020, so far 152 people have died and 5913 positive cases[1]. This incident has been increasing geometrically and situation become worsening day by day. To prevent the spread of COVID-19 government has already declared shut down all educational institutions, offices, restaurants, public spaces and public transports in across the country. Government has postponed all national events, banned all types of mass gathering, traveling and restricted people to stay at home and suggesting to maintain social distancing including daily hygiene practices.This situation is now prevailing all over the world.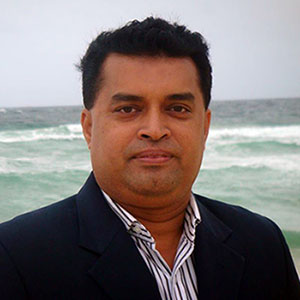 The corona virus (COVID-19) outbreak is causing a global health emergency, and a global economic slowdown. Trade, investment, growth, and employment are all affected. Tourism is currently one of the most affected sectors due to outbreak of COVID-19. According to World Tourism Organization (UNWTO), due to outbreak of COVID-19 all National  and International travel restrictions across the world and suspects that after the COVID-19 tourist arrival will be down by 30% in 2020 as compared with 2019 statistics[2]. Millions of jobs within the sector are at risk of being lost. Around 80% of all tourism businesses are small-and-medium-sized enterprises (SMEs), and the sector has been leading the way in providing employment and other opportunities for women, youth and rural communities. These SME's are now in crisis of existence and in danger due to long shutdown and travel restriction. It is also uncertain when the crisis will be ended.
In that context, the service providers of YPSA-Ecotourism Value Chain Project are felt in crisis of existence.The YPSA-Ecotourism Value Chain Project is now working at Sitakund and Mirsharai Upazila of Chattogram District of Bangladesh for sustainable livelihood development of community through the development of eco-tourism with the technical and financial support from PKSF and IFAD. There are approximately thousand local service providers are providing different services in YPSA-Ecotourism Value Chain Project. They are engaged in home stay services, bathroom and toilet services, fashion and beautification services, food and snacks services, catering services, boat riding services, kayaking services, hiking and tracking services, comfort chair services, photography services, tourist guide services, bag locker services, transport services and tent services to the tourists.
Due to outbreak of COVID-19 they SMEs (service providers) are now shivering. They lost their daily earnings. They are unable to pay the credit installment properly. But, they were doing well before the pandemic and made good money. They also contributes on micro economy through services and employment generation. In this circumstances, YPSA appeals to stand beside these service providers. It is very important to nursing their efforts and initiatives. YPSA believes that if can provide economic supports to service providers through the coverage of government stimulus packages or any handy sources, then they can survive in this critical period.
It is important to know that to combat the financial losses due to outbreak of COVID-19, Bangladesh Prime Minister Sheikh Hasina announced two stimulus packages for the affected sectors. The total size of the stimulus packages stands at Tk 72,750 core, which is about 2.5 percent of Bangladesh's gross domestic product (GDP)[3]. This support is deemed to help both local and export-oriented sectors which are facing the heat of COVID-19.  In these stimulus packages, Small and Medium Enterprises (SMEs), including the cottage industries, will receive Tk 20,000 core as working capital loan at 9 percent interest rate, and the government will give 5 percent interest subsidy. It is remarkable and historic collaboration of government to support the SME's. So, as execution of these stimulus packages we should give priority and privileges to our local SME's , specifically the service providers in Eco tourism sector.
Though tourism is the most affected sectors due to outbreak of COVID-19. Hence, this industry is also united in helping to address this immense health emergency. We cooperating closely with the Government Health Instructions, World Health Organization (WHO) and the lead UN agency for the management of this outbreak. And standing in solidarity with affected peoples. YPSA promotes the hashtag #stayhomeToday and #TravelTomorrow encapsulates this message of solidarity and hope, through which the United Nations World Tourism Organization (UNWTO) calls for shared responsibility among travelers and the tourism sector around the world to deal with the COVID-19 corona virus pandemic[4].