The International Youth Day 2020 was observed by YPSA with the theme of "Youth Engagement for Global Action". To mark the day, YPSA has organized several interventions as Youth Dialogue, Special Discussion, Webinar, Online Debate, and Published Videos on Youth Activities at Social Media.
In Chattogram at YPSA head office, YPSA-CYD (YPSA-Centre for Youth and Development) has organized a special discussion on marking the day. Md. Arifur Rahman, Chief Executive, YPSA with senior officials were present the discussion. The discussion was moderated by Md. Abdus Sabur, Youth Focal, YPSA. At the commencement of discussion a concept paper on International Youth Day 2020 was read by Morshed Hossan and Fahmida. After that, invited participants were taken discussion on concept paper. All the speakers emphasized on the importance of engagement of youth on development activities.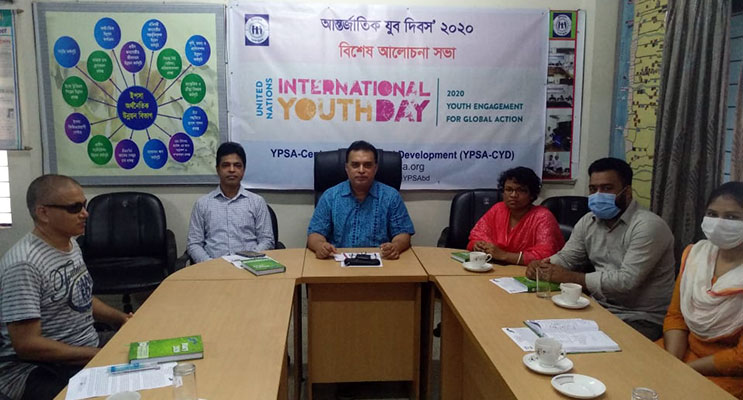 Md. Manzur Murshed Chowdhury, Director, Economic Development, YPSA has emphasized the moral education of youth. He said that righteousness improves the nation and everyone should follow the rules of their own religion.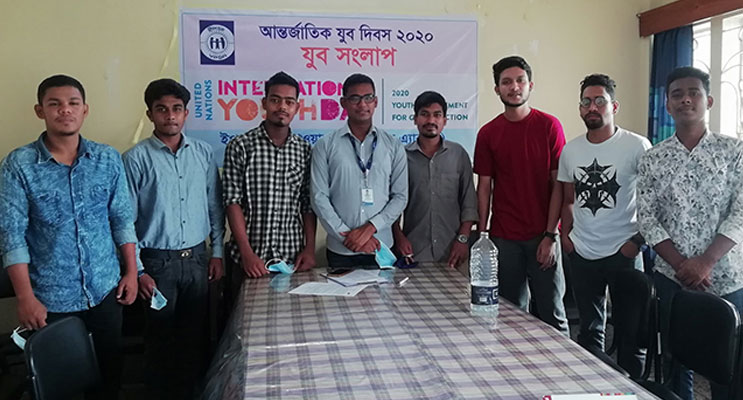 In Cox's Bazar, YPSA-Active Citizens Project has organized a Youth Dialogue on Regional Head Office of YPSA. Khaleda Begum, Deputy Director and Regional Head – YPSA Cox's Bazar was presided the Youth Dialogue. The Youth Dialogue provided a platform for local youth to raise their voices, address the challenges and opportunity on engaging community development activities. More than 30 young people participated in the Youth Dialogue, which provided a space to exchange ideas on how marginalized youth leaders can be increasingly involved in addressing issues that directly affect them  such as climate change, health, land rights and environment, education, gender-based violence, child marriage, access to justice, and media and technology.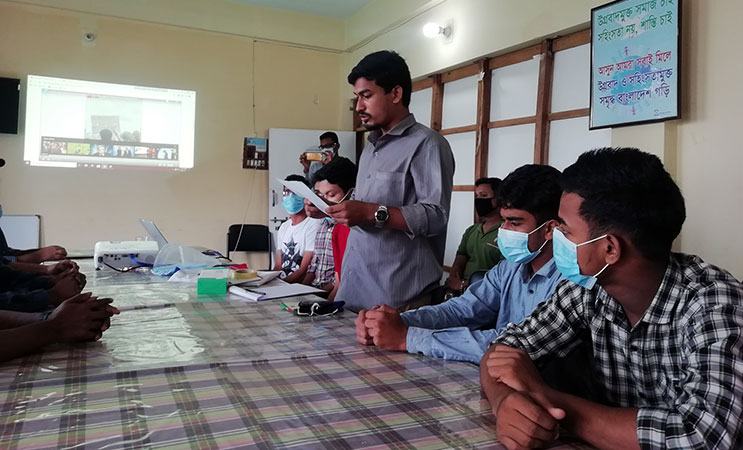 In Rangunia, Sandwip, Sitakunda and Chattogram City YPSA has arranged separate programs as youth dialogue, online debate on marking this day. More than hundreds of youth were participated these events with maintain the health hygiene.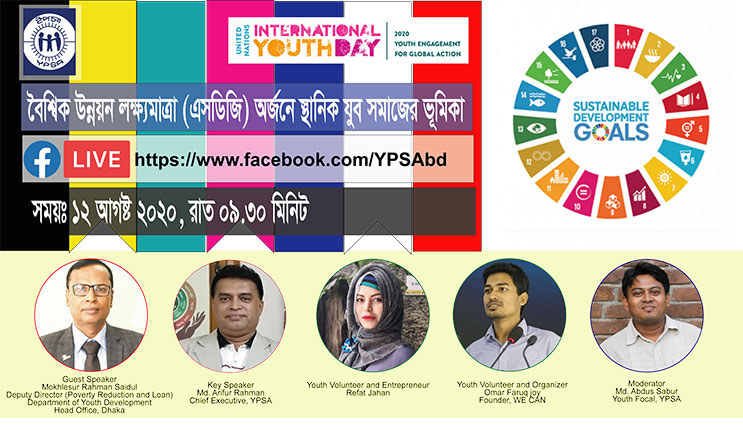 YPSA organized a webinar (Facebook Live Program) on 12 August 2020 9.30 to 10.40 PM as a celebration of International Youth Day. Md. Arifur Rahman, Chief Executive, YPSA was present as a key speaker, Mr. Mokhlesur Rahman Saidul, Deputy Director, Department of Youth Development, Head Office, Dhaka was present as a special guest speaker of this webinar, Representative of Youth Advocates (Rifat Jahan and Omar Faruk) shared information and personal experiences on the following themes:  The Role of Youth on Achieving Sustainable Development Goals. This webinar was moderated by Md. Abdus Sabur, Youth Focal, YPSA.
Facebook live video
Md. Arifur Rahman, Chief Executive, YPSA said that as we celebrate International Youth Day, let us acknowledge the amazing contribution young people are making to the improvement of our nation at COVID-19, and commit to empowering our young citizens to create change at the local, national and global levels. He also shared that by the volunteerism of local youth are now contributing the SDG goals. We have only 10 years left to achieve the SDG target of 2030. In that context, we need to increase the participation and involvement of youth in global and national development.
Mokhlesur Rahman Saidul, Deputy Director, Department of Youth Development, Head Office, Dhaka shared the recent services and efforts of Department of Youth Development (DYD). He also said that DYD vision is to involve the youth in socio-economic activities; encourage them towards productive employment; ensure their participation in decision making process, form youth organizations for their participation in national advancement. He also assured for making youth in productive workforce DYD is always besides of local youth and youth led organizations.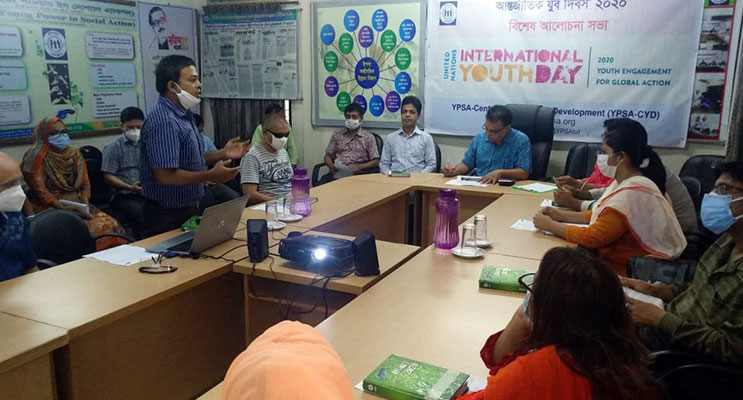 Finally, Abdus Sabur, Youth Focal, YPSA has call of action on for engagement in local level to global action as;
Compiling a list of high-risk youths in COVID-19, assuring for their protection and rehabilitation;
In align with general education, technology and online based education system should be developed and it will be accessible;
Create decent job for youth in local market and international market;
Educational institutions should have opportunities of co-curriculum activities and skill development;
Ensure opportunities of cultural practices, safe recreation and sports at local level;
The family, society, religious leaders and the state must be vigilant so that no one goes astray in the name of religion;
Respect and incentives should be provided to the talented youth to stop intellectual trafficking;
Youth health care and Skill Development should be more focused;
Ensure youth participation in healthy politics, policy making and decision making;
Increase youth representation in parliament and
Modernize and implement youth policies.
He said, the above points need to be emphasized to make Bangladesh a truly middle-income country by 2021 and a developed and prosperous country by 2041.