YPSA has provided emergency cash support among 250 people who were affected during the lockdown for COVID-19 pandemic.  The emergency cash support was provided under the Proyash-II project which is supported by Save the Children. A total of 1125000 Taka (BDT) were distributed.
The lists of 250 beneficiaries were approved by respected local authority, DRRO. Considering the health safety in this COVID-19 situation, the emergency cash supports have been provided through Bkash (Mobile Banking) and Cheque. 14 beneficiaries have received Cheque who do not have any mobile banking account.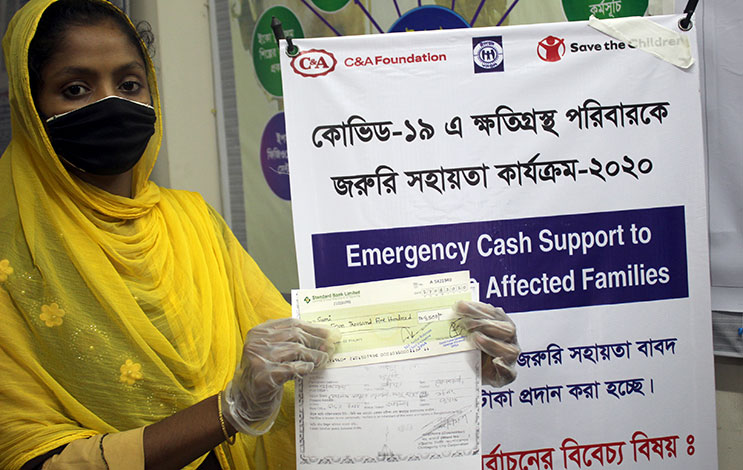 The pandemic situation has been considered during the Cheque distribution. To maintain proper hygiene and social distance, YPSA has invited 14 beneficiaries in 5 of 3 groups at YPSA head office in three different times and distributed the Cheque on 27 August, 2020. All the beneficiaries washed their hands and were sprayed disinfect while entering the YPSA head office.
During the distribution, Deputy Director of Social Development, Ms. Nasim Banu, Project Coordinator, Ms. Sanzida Akter, Accounts Officer, Md. Abdul Kaium, Documentation Officer, Ms. Fahmida Noor, Project Officer, Ataul Hakim, and Field Officer, Osman Goni were present.
Rests of the 236 beneficiaries have received cash through Bkash payment.