Ms. Orla Murphy, Country Director of Plan International Bangladesh (PIB) visited the on-going activities of YPSA in Teknaf, Cox's Bazar on 28th September, 2020. She was accompanied by Mr. Mohammed Riyas, Director of Programmes in Cox's Bazar and Mr. Md. Shahadat Hossen, Program Manager, Teknaf of PIB. During the visit, a team of YPSA comprising Mr. Jishu Barua, Program Manager, Mr. Nazrul Islam, Project Lead and Mr. Mobarak Hossain, CWC Officer were present. YPSA with support from Plan International Bangladesh has been implementing a good number of projects contributing to the development of the community people affected by Rohingya influx and COVID-19 since 2017.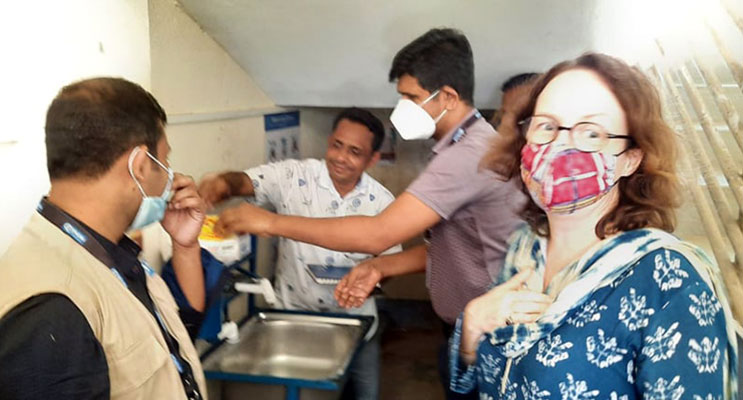 To prevent COVID-19  at the community level, YPSA has set up a total of 30 hand washing stations at10 schools in Teknaf, Cox's Bazar under that project titled "Promoting Education and Child Protection among Children and Adolescent in the Crisis Affected area in Cox's Bazar".New technology techniques have been used in building the washing stations that gets free of viruses and bacteria.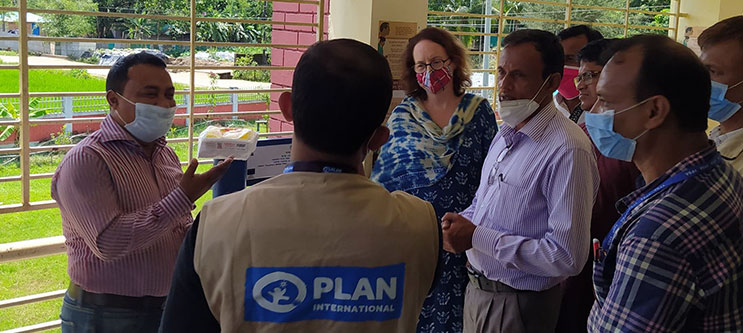 During her visit, Ms. Orla Murphy visited hand washing stations Nayapara Government Primary School and talked with the teachers, SMC, parents and community people. She expressed her satisfaction over the successful implementation of the project.