Banskhali and Kutubdia upazila are most disaster prone areas and due to cyclone, tidal surges coastal communities of these 2 upazila are experiencing on displacement every year. Due to erosion and sudden flood, rich families becoming home and landless within a short time and they are living here and there with absence of basic amnesties. So, YPSA organized human chain and community dialogue at Banskhali and Kutubdia with the support of community people for demanding sustainable embankment, rehabilitation of climate displaced people, distribution of khas land to displaced people and priority of climate displaced people in Govt. rehabilitation program like Ashrayan and Guchogram program in these upazilas. Thousands of people from different stakeholders like community people, journalists, development workers, and people from different ages formed long human chain spontaneously.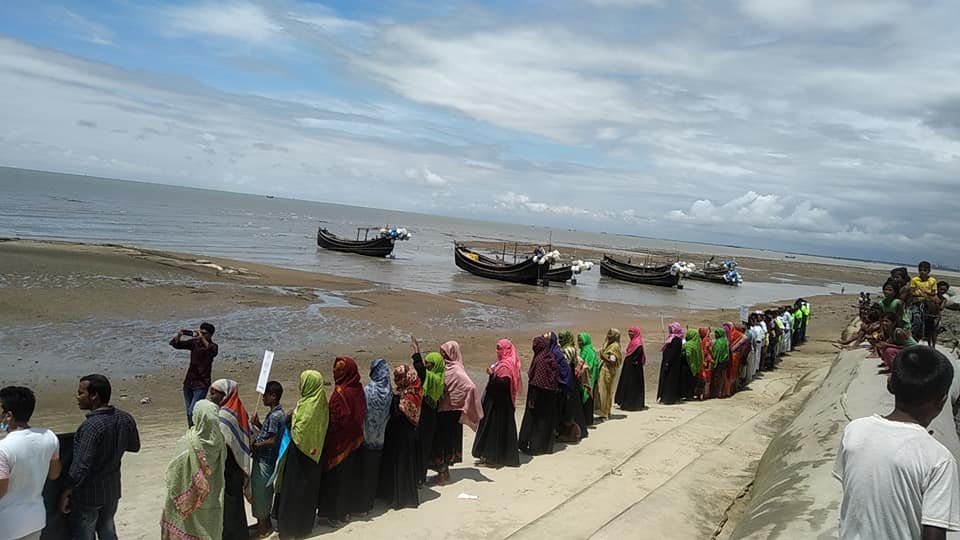 YPSA is implementing ' Addressing the Rights and Needs of Climate Forced Displaced People of South-Eastern Coast of Bangladesh" in Kutubdia and Banskhali upazila with the support of Climate Justice Resilience Fund.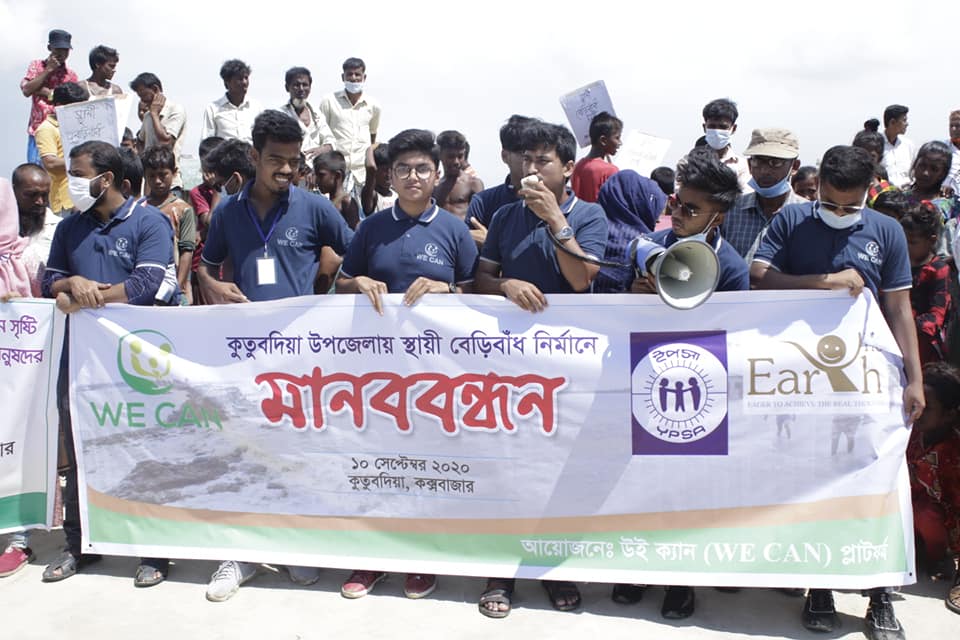 People from Pukuria union of Banskhali is suffering river erosion every year and last two year 50 families forced to displaced from their home and land due to sudden flood and erosion of Sankha river. Still hundreds of families are living  bank of river with fear of displacement. So, they want to attract their suffering to Govt. administration and medias over the long times. After meeting with community people of Pukuria union, YPSA organized human chain and community dialogue in front of the bank of Sankha river with the participation of community people, local club, union parishad administration on 13th October, 2020. People demonstrated different faston and poster for demanding "We do not need relief, required sustainable embankment", " Please save us from loss our home and land", " We want to live safely, not displaced" and so on.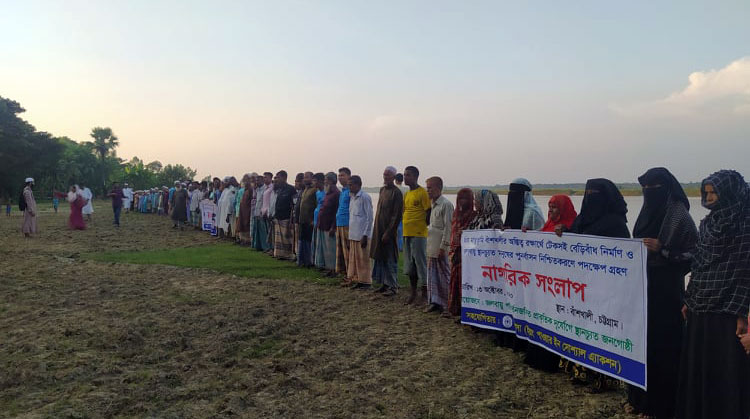 YPSA also organized human chain and community dialogue in Kutubdia on 1st October, 2020 in front of damaged embankment of Kaiserpara of Uttar Dhurang union. Youth Group We Can Campaign, Kutubdia Press Club, Kutubdia Journalist Forum, Youth Volunteer groups and local community people formed the huge gathering for demanding the effective and sustainable embankment in Kutubdia upazila. Climate Displaced People of Kutubdia demonstrated their suffering and havoc due to continuous tidal flood in the locality along with experiences of displacement, home less and erosion problem due to increasing sea level. At least 2 km long human chain was arranged by the local community for raise their rights and demand to respective Government administration.