October 15 is Global Handwashing Day, a global advocacy day dedicated to increasing awareness and understanding about the importance of handwashing with soap as an effective and affordable way to prevent diseases and save lives. The observance of Global Handwashing Day has never been more important than now, during the pandemic.
To prevent Coronavirus, YPSA has organized an awareness campaign on hand washing to mark the day. The program was held at the Councilor's Office of West Sholashahar Ward No. 6 in Bibirhat area of ​​the city on Thursday under Proyash-2 project with the support of Save the Children. The urban community volunteers and local people of the 7 no ward of Chattogram City Corporation were present. The rules of hand washing are taught in the right way in front of the people present.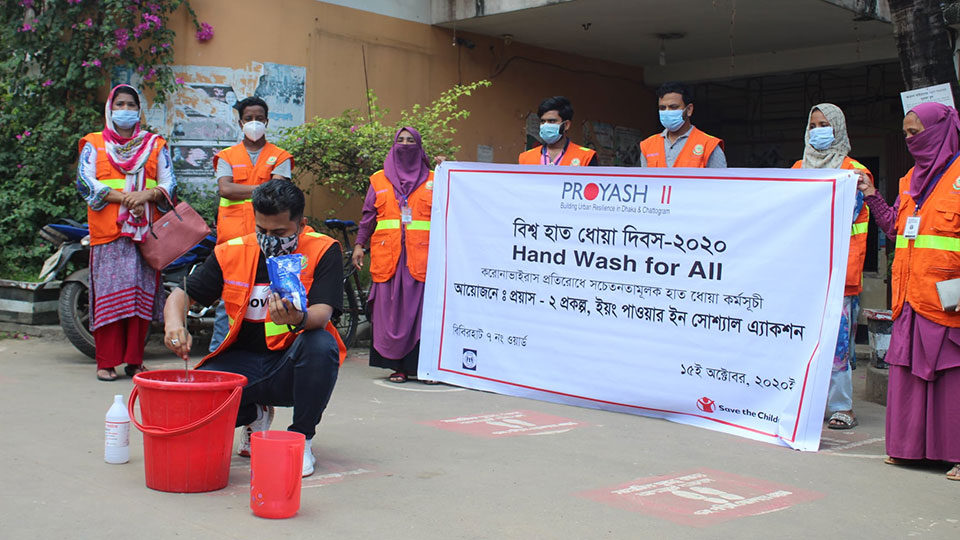 Shabnam Mustari, the Chief Health Officer of 7th City Corporation Ward Urban Health Center informed about the proper method of hand washing. In addition, the city volunteers demonstrated the participants the method of making and using low cost soapy water.
Speakers at the brief discussion said that there is a need to raise awareness on the benefits of hand washing with soap. The importance of hand washing in dealing with corona virus is immense. Because it is very important to wash hands frequently to protect yourself from the corona virus. Note that this year the theme of the day is 'Hand Hygiene for All'. Like every year, the day is being celebrated in Bangladesh keeping pace with the world.