"Awareness, values and morality need to be strengthened to prevent social injustice and crimes" said Deputy Commissioner of Cox's Bazar Md. Kamal Hossain in an inaugural ceremony of the project "Community Communication Skills Development for Social Awareness" which is implemented by YPSA and supported by Deutsche Welle Academy. The event took place at the conference room of Arunodoy School, Cox's Bazar on 14 October 2020.
"Along with the government, non-government organizations  are implementing various development activities. NGOs are contributing a lot at the grassroots level for social awareness. The importance of social awareness in reducing crime is immense." He added.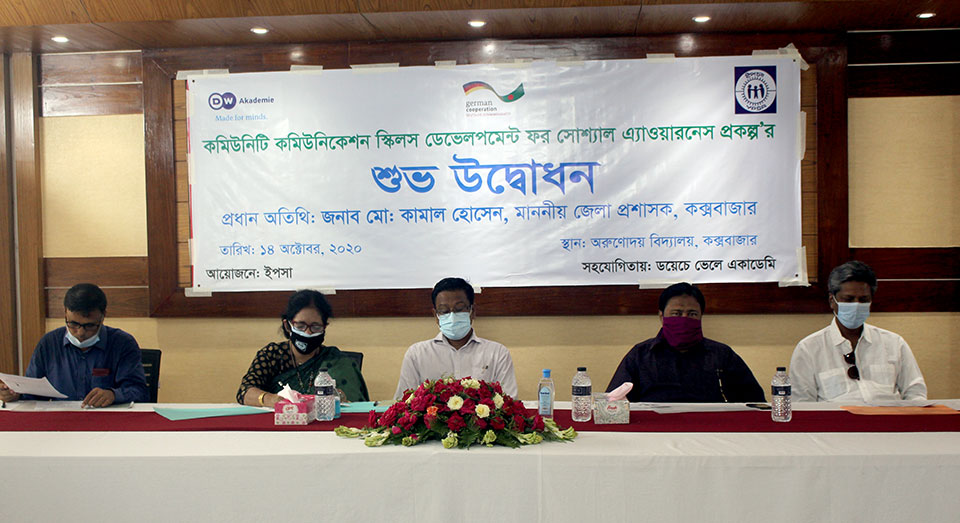 President of Cox's Bazar Press Club Muhammad Mahbubur Rahman and Deputy Director of Youth Development Department Cox's Bazar Md. Shahid Ullah were special guests at the inauguration of the project. The discussion meeting was presided over by Khaleda Begum, Regional Head and Deputy Director, YPSA. Mainul Islam Khan, Co-Project Manager of Deutsche Welle Academy spoke.