On 28 t0 29 October' 2020, YPSA senior team participated in a daylong training of Protection Mainstreaming. This training was organized by International RESCUE Committee (IRC), Cox's Bazar, Bangladesh. The objective of this training is to strengthening the capacity of partner organization in regards of protection mainstreaming. YPSA and DSK (Dushtha Shasthya Kendra) senior staffs were participated the training. The training was interactive and participatory. The contents of this training are Protection, Importance of Protection Mainstreaming, Key Elements of Protection Mainstreaming, Disability Inclusion, Importance of Inclusion, Protection from Sexual Exploitation and Abuse (PSEA), IASC Six Core Principles of PSEA etc.
Facilitator of this training Mr. Masum Billah, Senior Protection Mainstreaming Officer, IRC, Bangladesh was conducted the training session in participatory manner. All the participants were spontaneous to receive the knowledge and involved in brainstorming discussion, group work, question, answer and experience sharing. During the sessions, the participants were divided into several groups to perform the simulations and identified the gaps. At the end of the training, the YPSA prepared an action plan with the base of gaps in the light of the four principals of Protection and committed this action plan to transform it into a reality within time-frame.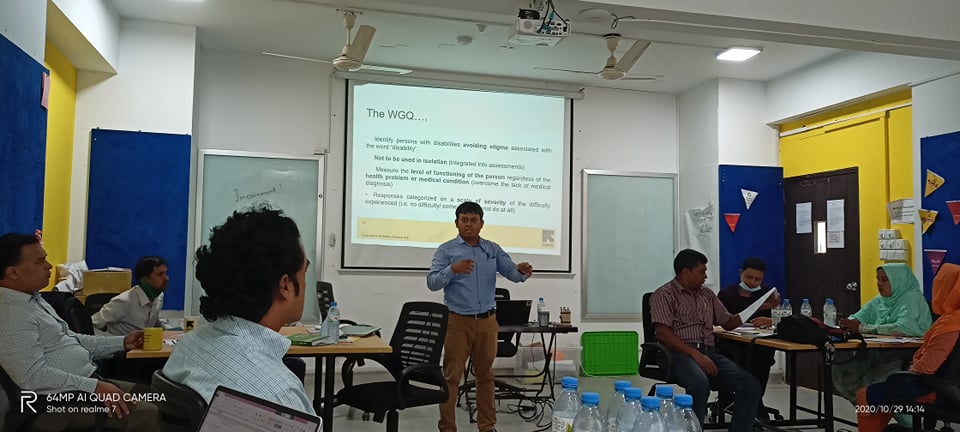 In his concluding remarks of the training, Md. Arifur Rahman, Chief Executive, YPSA thanked IRC for arranging this important training to partners. He said that YPSA has been working on Humanitarian Response for more than three decades. As well as has been working on the Humanitarian assistance to Rohingya in Cox's Bazar from the very beginning of Rohingya Influx, but the protection mainstreaming is overlooked in many cases. This training realized us it is very important to ensure protection in all interventions. Protection is a cross cutting issues and it is all responsibility. YPSA believes that "Leaving no one behind" in all forms and reducing the inequalities making inclusive. He also said that Protection Mainstreaming is a continuous process. From now on, YPSA will try to give utmost importance to protection in every intervention and project and make it a reality.