A discussion meeting between YPSA and Campaign RED was held at the YPSA Head-Office on 22 November 2020. Campaign Red is a voluntary organization working on menstrual hygiene and stigma in Chattogram District. Campaign RED does not only engage youths to address the stigma around menstruation, it also advocates with schools and employers to bring awareness for creating opportunities for women to manage their menstruation in a dignified and safe way.
YPSA Chief Executive Md. Arifur Rahman and  Co-founder and president of Campaign Red Rubina Akter addressed the scope of work in the community level focused on menstruation hygiene, stigmatization and discrimination issues relating to women's mental health etc.
Ms. Rubina detailed about her experiences in Ukhiya and Chattogram on their previous institutional level working experience and the background history of the campaign, involvement with Bangladesh Youth leadership Center (BYLC), how the founder team members identify the issue, felt that it is needed to expand among the grassroots level more to reach as well as to break the taboos about menstruation.
All the participants also discussed about how it is important to reach among the low income level women and youth in need to raise awareness about maintaining menstrual health hygiene and lessen stigmas related to it.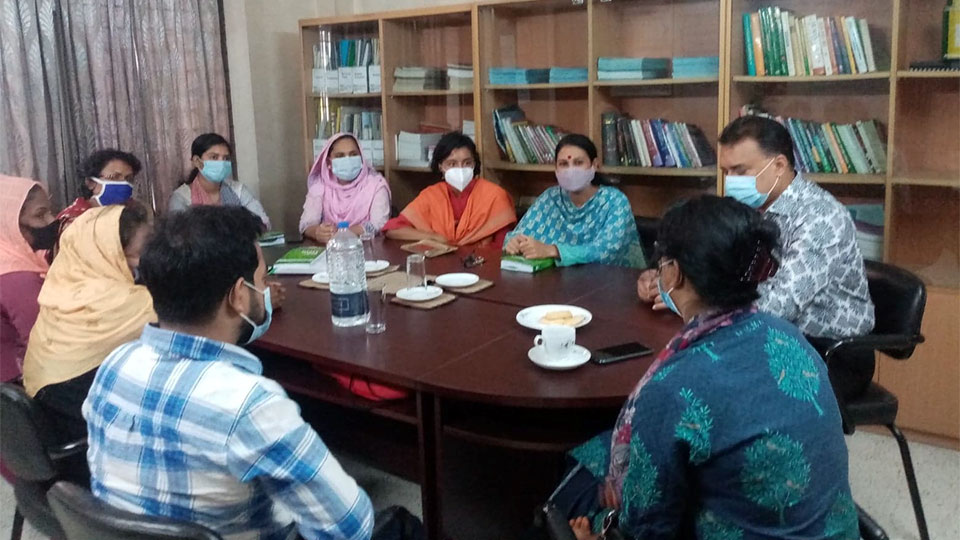 Morshedul Alam, Project Coordinator (Field Operation) of Campaign Red; Shyamashree Das, Program Manager of YPSA; Sanzida Akter, Project Coordinator of Proyash –II; Rokeya Samia, Associate Monitoring and Evaluation Officer; Shamsun Nahar, field Officer of YPS; Farida Akter, Child facilitator, and Tisha Akter, Child facilitator were also present in the meeting.