Under the initiative of YPSA, Prayash II project, in collaboration with Save the Children, 13 hand washing corners have been set up at the ward 7, 8 and 19 of the Chittagong City Corporation. The initiative was taken to ensure regular hand washing practice in 3 government primary and high schools, including various disadvantaged colonies in the project-covered wards.
Today, December 26, 2020, Deputy Secretary and Chief Education Officer of Chattogram City Corporation, Sumon Barua inaugurated the two hand wash corners at Charchaktai Government High School in Ward 19. Sumon Barua thanked YPSA and Save the Children for taking right decisions in right time to combat the coronavirus and hoped that he would continue to support any such initiative in the future.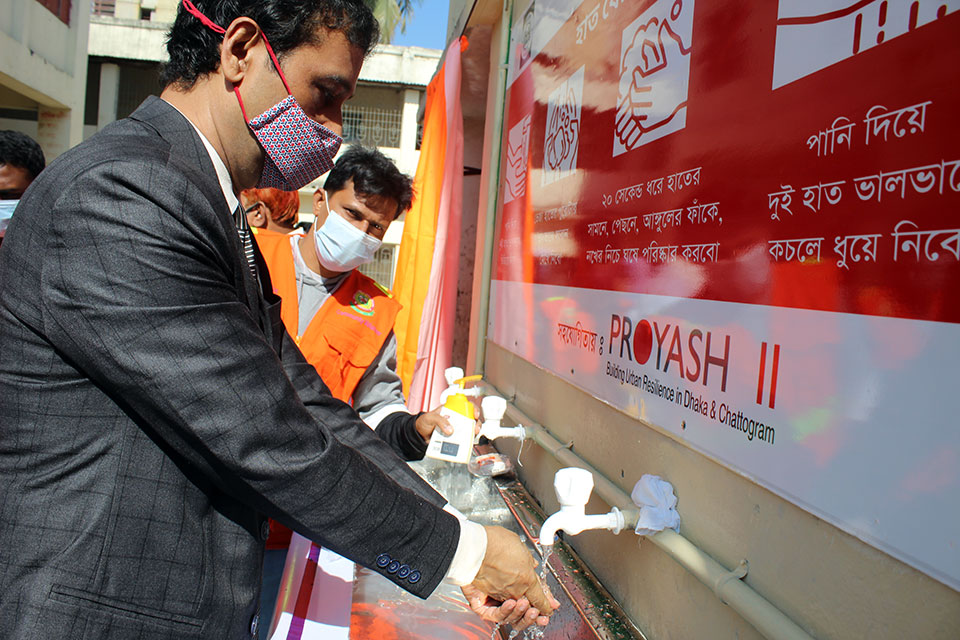 Project Coordinator Sanjida Akter, Documentation Officer Fahmida Noor, Monitoring and Evaluation Officer, Syed Mohan Uddin, Project Officer Ataul Hakim and Field Officer Osman Gani were present on the occasion. Also teachers of Charchaktai Government Primary School, Headmaster Manik Chandra Vaidya and members of Urban Community Volunteers were present.