Mr. Mahmud Hassan, Additional Secretary of Ministry of Environment, Forest and Climate Change, visited YPSA on 17th January, 2021 and YPSA has organized a dialogue on Sustainable Development Goal-2030 at YPSA head office, Chattogram. YPSA has privileged to have Mr. Mahmud Hassan, Additional Secretary of Ministry of Environment, Forest and Climate Change with his son Mr. Mashahed Hassan Simanta who is also a promising writer.
The meeting was presided over by the Chief Executive of YPSA, Md. Arifur Rahman. In the meeting, in total of 30 participants were present with Mr. Palash Kumar Chowdhury, Deputy (Finance) of YPSA, Mr. Mohammad Shahjahan, Deputy Director and Head YPSA KM4D, Mr. Vashkar Bhattacharjee, Program Manager and Head- YPSA IRCD, Mr. Muhammad Ali Shahin, Program Manager and Focal Person- Advocacy, Mr. Gazi Md. Mainuddin, Program Manager and Head- HRM&D and Admin Department, Mr. Md. Addus Sabur, Program Manager & Focal Person- Youth, Ms. Shyamashree Das, Program Manager-Secretariat of Chief Executive, Dr. Prabal Barua, Program Manager-Climate Change Issue, and Mr. Mohammad Omar Shahed, Program Officer-Networking and Strategic linkage Unit (NSU).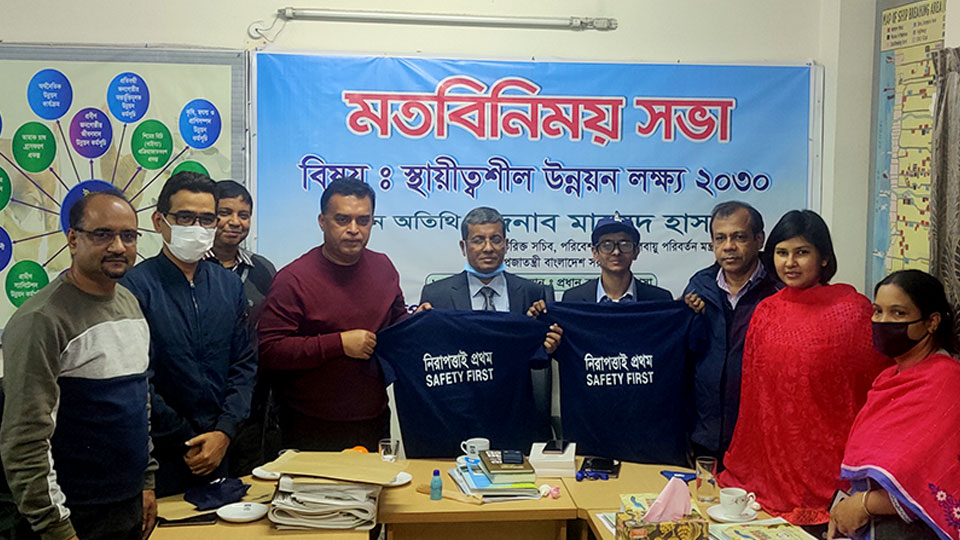 Honorable Additional Secretary, Mr. Mahmud Hasan gave a brief presentation on Sustainable Development Goals, targets and its indicators. He articulated 17 SDGs and shared the simple way of learning it. He says, "It's very crucial to know the 17 SDGs for the development practitioners, though most of us face challenges in remembering these goals. Therefore, I find out simple title 'I HOPE, WE CAN', to articulate all the goals in simple form of expression. I HOPE expresses the vision and We CAN expresses the mission of SDGs". He shares simple numerical techniques to remember each goals using I HOPE, WE CAN title.
Next his son Mr. Mashahed Hassan Simanta gave his speech on the importance of team building and shared few smart techniques to build strong relationships among team members for efficient professional experience. Following to that an open discussion took place among the participants and all shared their valuable opinions on SDG-30. At the end, Mr. Ariful Islam closed the meeting by giving special thanks to Mr. Mahmud Hassan and Mr. Mashahed Hassan Simanta for sharing such rich information with YPSA. He also promised to promote the simple form of SDG, I HOPE WE CAN, through all YPSA's sub offices and to encourage all YPSA employees to practice this form as learning tactics of SDGs. He also appreciated different social development activities of YPSA related with climate change, ship breaking worker's rights and pollution control, digital accessibility, safer migration, urban development, poverty reduction, economic development, emergency response for the Rohingya refugees in Cox's Bazar and so on.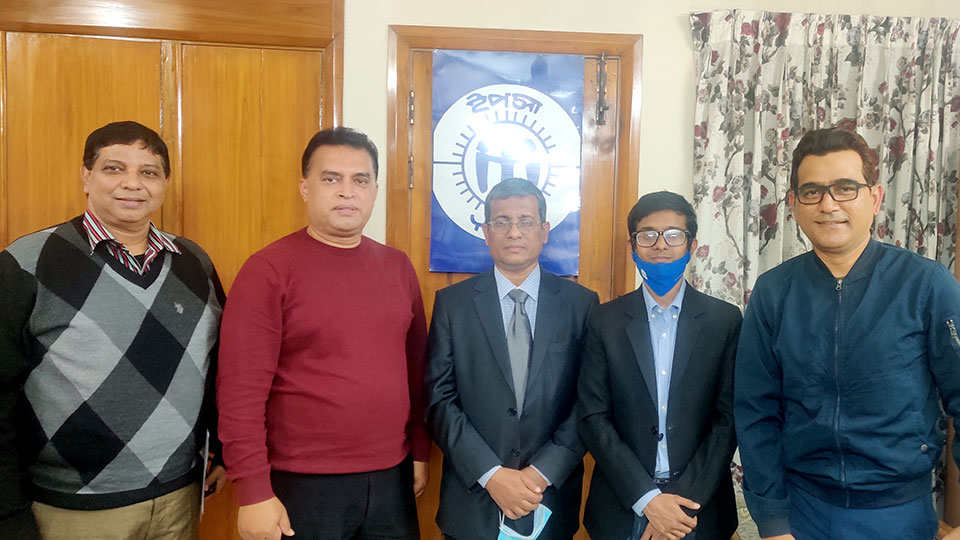 At the beginning of the event, Mr. Abdus Sabur gave a presentation on YPSA's chronological progress and achievement of 36 years journey towards achieving Sustainable Development Goal-2030. In the presentation Finally the Chief Executive of YPSA, Mr. Arifur Rahman added to that and said, "YPSA express heartfelt gratitude for the consistent support from the Honorable Additional Secretary, Mr. Mahmud Hassan from the beginning of YPSA's journey which exemplifies YPSA's strategic policy to work with Bangladesh Government for achieving sustainable development goals."