A meeting of Urban Community Volunteers of West Sholashahar Ward-7 was held on the initiative of YPSA Prayash-II Project. The meeting discussed in details the role and responsibilities of urban community volunteers in the context of COVID-19 and air pollution in the area. The meeting was chaired by Atiqur Rahman Sayem, Volunteer Team Leader. Mr. Atiq said, "Corona is still there, we have no idea when it will be completely gone, so all initiatives to prevent corona like health care, must continue".
YPSA project officer Muhammad Ataul Hakim highlights UCVs as a leading soldier to fight against Corona and said that COVID-19 has appeared in a modified form, and public awareness activities should be continued to prevent it. "We need to think about air pollution as well as prevent Covid-19," he said. He appealed to all to take positive action on behalf of the volunteers for greening and protection of the hills.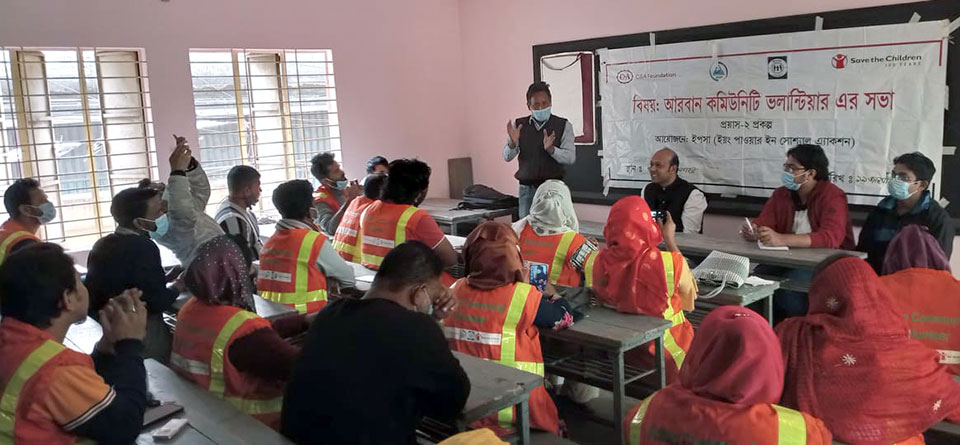 Sayed Mohan Uddin, Sania Kabir Sunny, Mithun Dey, Riaz Uddin, Md. Nurul Huda Jewel, Abu Sayed, Md. Rajib, Bibi Sayera, Jahanara Begum among others expressed their views in the meeting. The meeting was conducted by Osman Gani, Field Officer, YPSA Prayash-II Project.