Dr. Sanjida Hasan, Country Manager (Bangladesh), International Planned Parenthood Federation (IPPF) of Bangladesh, visited YPSA's activities under the project titled, "Women's Integrated Sexual Health (WISH2ACTION)" Sitakund, Chattogram on 24 – 25 February.
YPSA established four "Youth & Women with Disability Friendly Space'' at Bansbaria, Barayabhala , Barabkund and Upazila Health Complex and completed accessibility work for Person with Disability at Upazilla Health Complex, Bansbaria,  FWV, Abul Ullah Community Clinic, Barayadhala FWC, Muradpur FWC, Mirerhat Community Clinic, Salimpur FWC and Kumira FWC.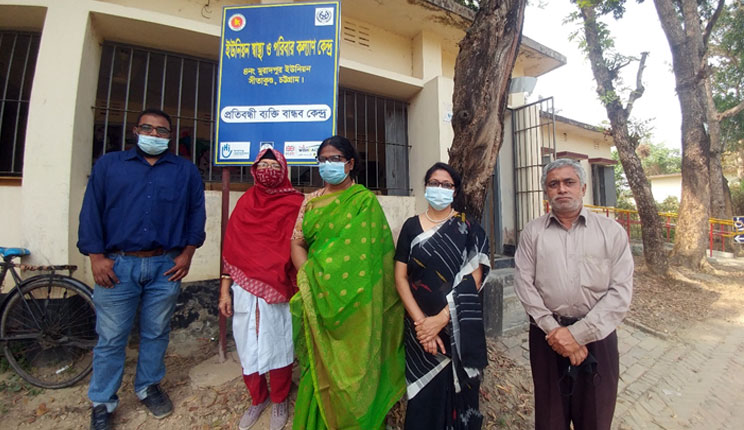 During the visit Dr. Esrat Jahan Project Coordinator, Handicap International (Humanity & Inclusion); Md. Tareq Mahmud Project Manager, WISH2ACTION; Nasim Banu, Deputy Director, YPSA and Rozina Akter, Project Coordinator of WISH2ACTION were also present.