Mr. Onno van Manen, Country Director of Save the Children in Bangladesh visited YPSA head office on 21 March, 2021.  He made the visit to learn about various programs implemented and facilitated by YPSA. Mr Manen were also accompanied by Belal Uddin, Manager of Ujjiban SBCC Project of Save the Children, Deputy Project Manager Syeda Jamila Siddika and Senior Project Officer Md. Habibur Rahman.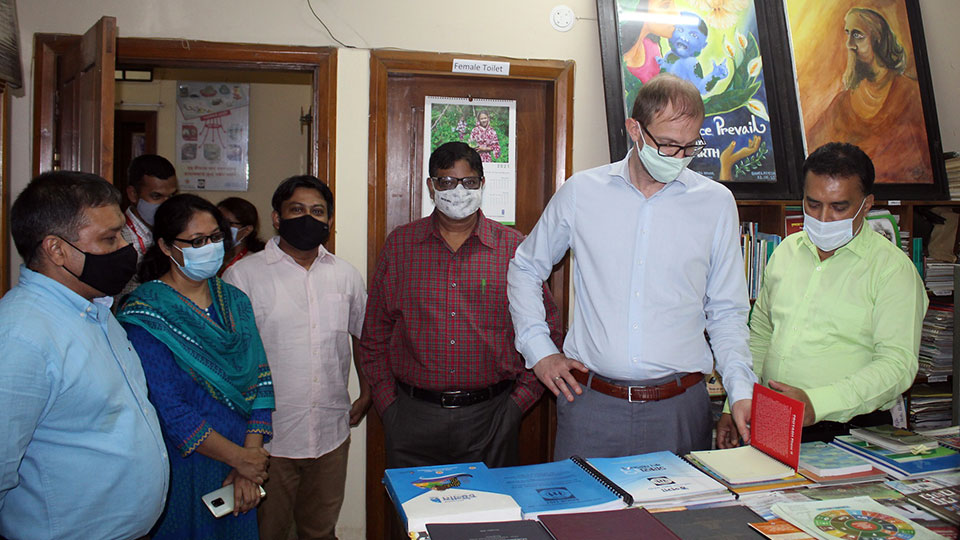 Md Arifur Rahman, Chief executive of YPSA, Director (Finance) Palash Chowdhury, Deputy Director (Social Development) Nasim Banu, Deputy Director Mohammad Shahjahan, Project Coordinator Mohammad Ali Shahin and Programme Manager & Youth Focal Abdus Sabur welcomed Mr Onno van Manen with warm reception.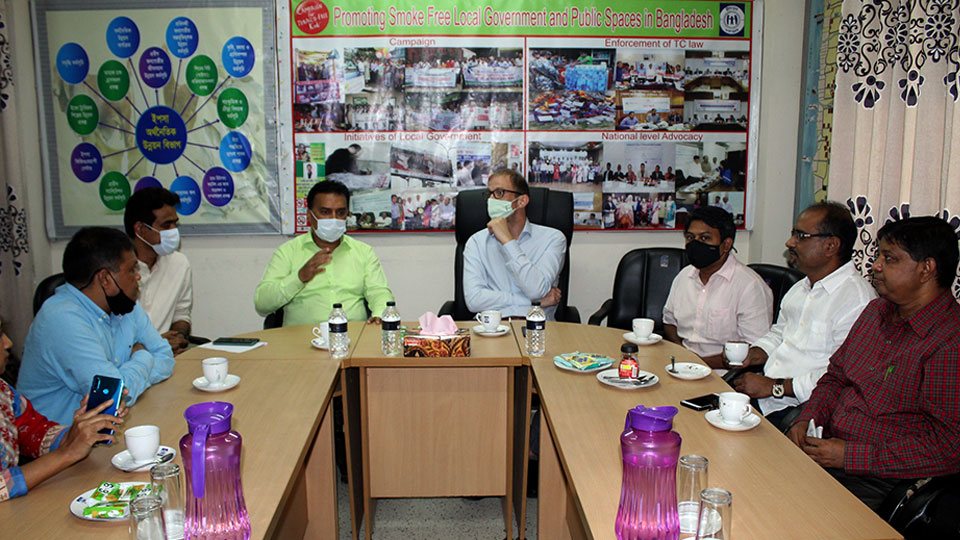 After a short tour of different departments of YPSA the visit was followed by a brief meeting held at YPSA conference room. Officials of different levels of YPSA took part in the meeting. Md Arifur Rahman, Chief Executive of YPSA along with others officials addressed different ongoing programs and activities of the organization.
At the end, Mr Onno van Manen, Country director of Save the Children highly appreciated YPSA's work and vowed to continue his integrated efforts to work closely with YPSA.