A day-long job fair for persons with disabilities was held at the World Trade Center, Chattogram on 22 March 2021, organized by YPSA Inclusion Works Project and supported by ADD International Bangladesh. President of Chattogram Chamber of Commerce Mahabubul Alam inaugurated the fair as the chief guest.
About 150 job seekers with disabilities participated in the fair and submitted their CVs to various companies. 20 companies participated with stalls/booths. Employment of 11 persons with disabilities were finalized at the fair.
Md. Arifur Rahman, Chief Executive, YPSA presided over a discussion meeting after the inaugural ceremony of the fair. Syed Mohammad Tanvir, Director, Chittagong Chamber of Commerce; Aziza Ahmed, Program Head, BBDN; Abdur Rakib, Project Manager, ADD Bangladesh, Palash Chowdhury, Director (Finance), YPSA; and Vaskar Battacharjee, Head of YPS-IRCD, YPSA spoke as guests of honor.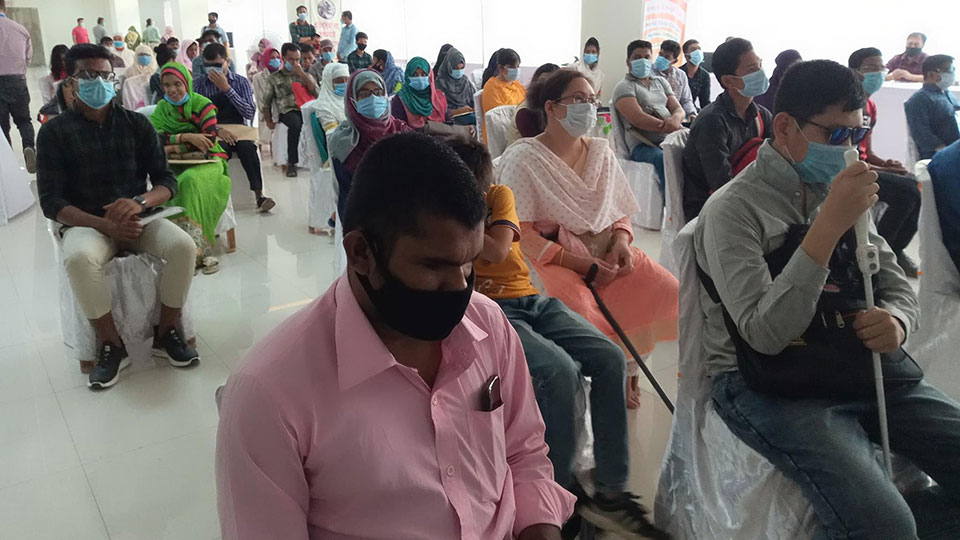 BBDN's program head Aziza Ahmed presented a powerpoint presentation on jobs and other issues related to persons with disabilities as well as BD Jobs' Chittagong representative Md. Jamir Uddin discussed various issues in detail.
During the discussion, the guests said that persons with disabilities are not a burden to the society. They can implement any kind of activities if they get the opportunities and cooperation. The present government is sincere towards the employment of persons with disabilities. The corporate sectors in Chittagong are always at the forefront of giving jobs to the persons with disabilities. People with disabilities are becoming skilled in various ways and getting ready for jobs. YPSA has been working with the Chamber of Commerce for a long time. YPSA and the Chamber of Commerce have been organizing various programs. We hope that with the support of YPSA, the members of the Chamber of Commerce will create job opportunities for people with disabilities. Today's event for people with disabilities will create new job opportunities for people with disabilities in Chittagong.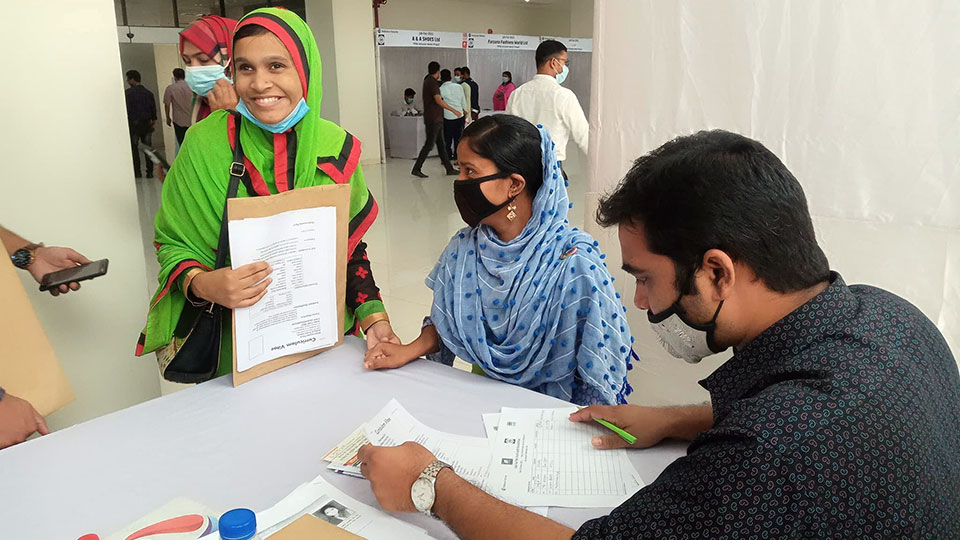 Farzana Fashion World Limited, A&A Shoes Limited, Clifton Group, Well Group, Pacific Group, Azim Group, Pacific Group, Source, Unicap Securities Limited, NLZ Fashion Center, USEP, Women's Careg Power of Bright Bangladesh, BD Jobs, Eden Fashion Limited, Ipsa Inclusion Works Project, Ritzi Group Limited and CUSD, provided booths for persons with disabilities.