"We have huge success in running assignment and online education. COVID-19 pandemic is also a good opportunity for us to turn these initiatives into their daily habit and make our students understand their duties to keep their school clean, safe and green. We still need to work on make our schools a healthy and safe place." Said Director General, Directorate of Secondary and Higher Education, Bangladesh Professor Dr. Syed Md. Golam Faruk in a consultation meeting on "Safe Back to School and Learning" organized by Directorate of Secondary & Higher Education with the support of YPSA and Save the Children.
The event was organized in collaboration with concerned officials of Directorate of Secondary & Higher Education Chittagong Zone, school teachers and management committee representatives, experts and NGO representatives to create a safe environment for safe return of students to school. The event took place at the Bangabondhu Hall of Chottogram Press Club on 25th September, 2021.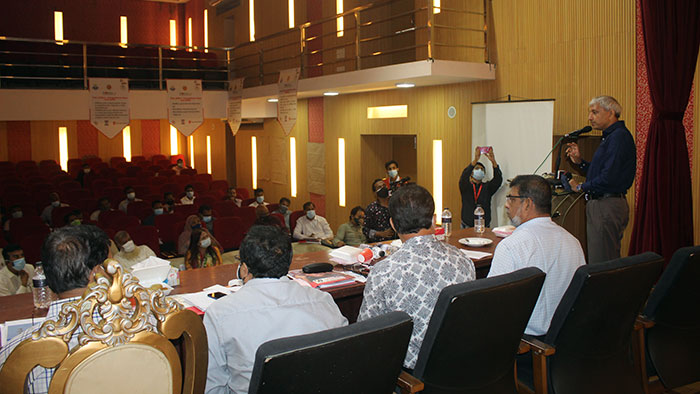 Chief Guest of the meeting Director General Dr. Syed Md. Golam Faruk said, "This event is so relevant with our present time without any doubt. Therefore, I would like to express my heartfelt gratitude to Save the Children and YPSA supporting Department of Secondary and Higher Education, Bangladesh to organize the event. Our honorable Prime Minister is working hard to achive SDG targets, we believe the way now we are working together to face COVID situation, we can reach the target successfully."
Besides that Prof. Hossain Ahmed Arif Elahi, Director, Directorate of Secondary and Higher Education, Chattogram Zone, Gazi Golam Mawla, Deputy Director (College), Directorate of Secondary and Higher Education, Chattogram Zone, District Administration, Chattogram and Mostaq Hossain, Humanitarian Director, Save the Children were present as special guest.
Nazmun Nahar Nur (Ph.D.), Deputy Director DRR & CCA and Md. Mosharraf Hossain, Directorate of Secondary and Higher Education, Chattogram Zone, Chattogram facilitated the meeting.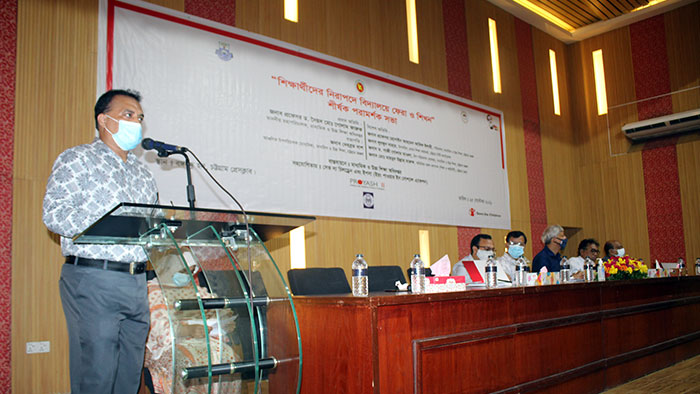 Md. Arifur Rahman, Chief Executive of YPSA gave welcome speech. He said NGOs and INGOs are working collaboratively in district and sub-district level for bringing students back to school safely.
Among other participants, Palash Kumar Chowdhury, Director (Finance), Nasim banu, Deputy Director (Social Development and other project members of YPSA and Save the Children under Proyash II project were present in the consultation meeting.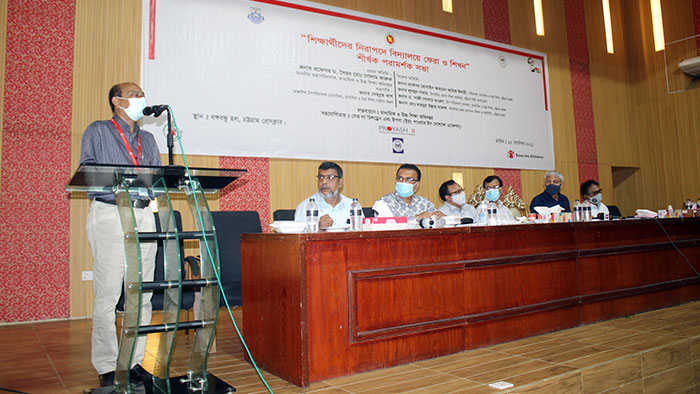 Mohammad Kamal Hossain, Education Adviser, Save the Children gave a presentation on safe back to school campaign run by 19 INGO and NGO organizations who are working collaboratively to make different safe back to school related awareness massages and videos.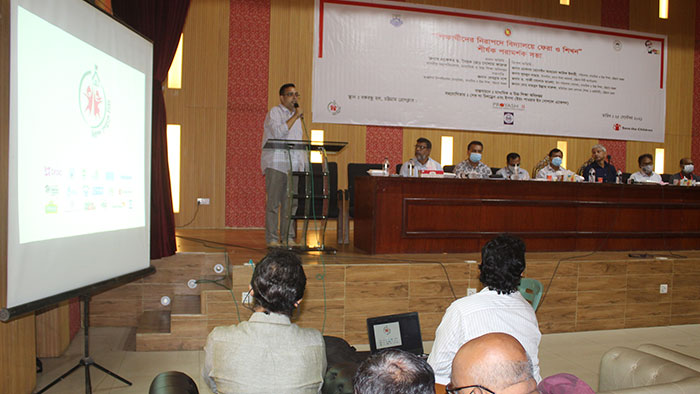 An open discussion was held among teachers, academic advisors, chief guests and special guests. They discussed about success, challenges and leanings from school reopening experience on 12 the September. They said students are well aware about hygiene maintenance and teachers are also taking classes maintaining social distance in different shift; the presence rate in the school is about 65%-75% which is a bit less than usual. The main challenges teachers mentioned about school reopening is less social distance maintain among parents waiting outside the school for the students.
Also few teachers said they will need more manpower if the shift needs to be increased on pandemic demand. Moreover, one school headmaster mention that few of his students dropped out; 10-12 HSC candidate girls of his schools got married during the pandemic and few boys got involved to livelihood.