YPSA organized a sharing meeting on the YPSA-Inclusion Works project with the local law enforcement agency on September 27 held at the Mirsahrai police station. A favorable environment for the movement of persons with disabilities, overcoming various challenges of traveling, road crossing and participation in social activities were discussed in the meeting. Employment and training opportunities for the persons with disabilities were also discussed.
Mr. Mujibur Rahman (PPM) Officer in Charge of Mirsharai Police Station and Mr. Wali Ullah Investigation In-charge, Sub-inspectors, ATSI Mojibur Rahman of Traffic Department and other officials of the police station were present in the meeting.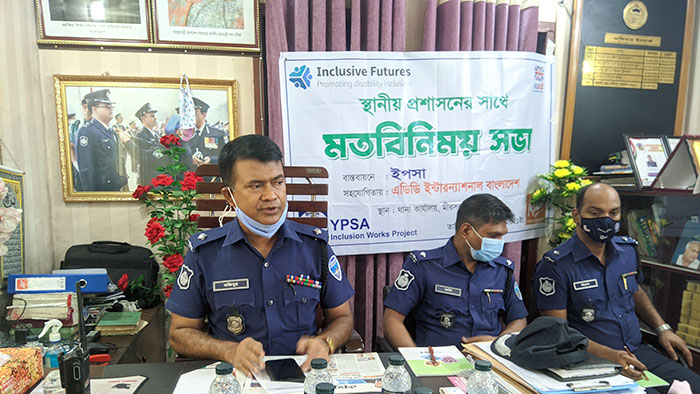 Officer in Charge hoped that the administration would extend full support to the work of YPSA in this project.
Journalist of Mirsharai Press Club and President Secretary of Mirsharai OPD, other members were also present. The meeting was moderated by Farah Amina, Coordinator of Inclusion Works Project, YPSA.