On the advent of Year 2022, YPSA in association with the United Nations World Food Program (WFP) started "General Food Assistance Program" at Ukhiya, Cox's Bazar, Bangladesh. Earlier YPSA had implemented 'General Food Distribution Program with WFP soon after the Rohingya exodus commenced in 2017 as well. However, under the present project, YPSA will provide General Food Assistance to 19,834HHs Rohingya refugee households residing in catchment-A of Ukhiya, Cox's Bazar. WFP in line with its prioritized program Goal 2 – Zero Hunger – pledges to end hunger, achieve food security, improve nutrition and promote sustainable agriculture has been implementing its extensive work in Cox's Bazar. YPSA in full solidarity of WFP's prioritized goal will implement the project in Cox's Bazar. The operation of the project started on 1st January, 2022.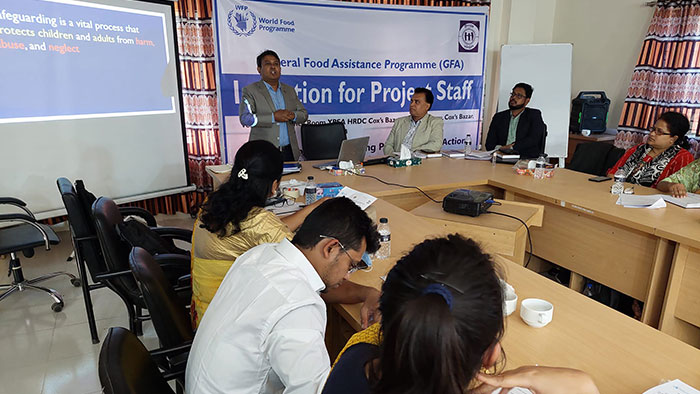 Before starting the operation of the project, YPSA organized a "Staff Induction Program" for the workforce hired for the GFA Program at its YPSA HRDC-Cox's Bazar Campus, Ramu, Cox's Bazar to orient them on different organizational policy, procedure, program overview and implementation strategies. In the program, Md. Arifur Rahman, Chief Executive of YPSA presided over the program. The program started with the inaugural speech from Mr. Mohammed Shahidull Islam, Head of Rohingya Response Program and Assistant Director, YPSA. Mr. Jishu Barua, YPSA- Program Manager & Response Program Coordinator spoke on the Organizational Behavior and Communication, Mr. Abdus Sabur oriented the project staff on the YPSA Safe Guard Policy, Mr. Enayet Mowla made a PowerPoint presentation on Financial Policy and Procedure. Mr. Ismail Faroque Manik gave an overview of YPSA GFA Program through a PowerPoint presentation.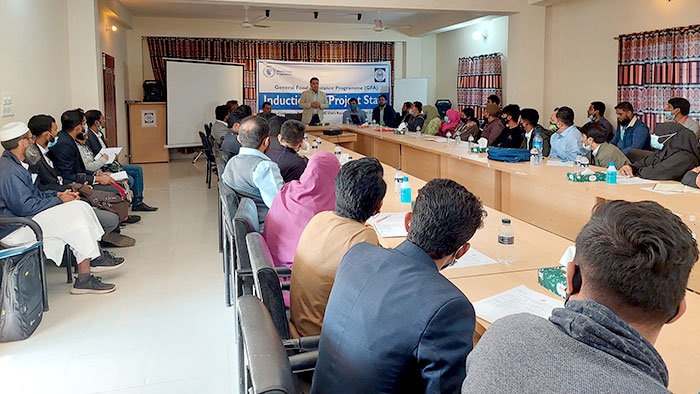 Mr. Arifur Rahman, Chief Executive of YPSA gave a clear concept Organizational Instruction, Guideline and Leadership Development so that the project team have a unified understanding of the organizational philosophy – vision, mission and values. However, in his speech, he said, "In light of the universal declaration of human rights and from a sense of the responsibility to humanitarian assistance, YPSA is go to implement the General Food Assistance Project to save lives in the Rohingya camps in Ukhiya, Cox's Bazar."
The core objectives of the YPSA-GFA Project are as follows;
To facilitate the target Rohingya refugees to have freedom to select their preferred food commodities through e-voucher and in-kind modalities
To ensure a minimum 2,100kCal per person per day for the 19,834HHs to improve dietary diversity as protein-rich items in normal situation in the Rohingya camps
To ensure in-kind food assistance for live saving of the Rohingya refugees in emergency periods
YPSA GFA Project Coverage
Number of Outlet: 3 (KMS, KRC and D5)
E-Voucher: Kutupalong RC, 1E (Hindupara, Block # H), 2E, 2W and 6
Rapid Response: In 10 (ten) camps including Kutupalong RC, 1E, 1W, 2E, 2W, 3, 4, 4Ext., 5 and 6 in coordination with the relevant stakeholders including Save the Children.
Major Component of the Project:
Community Mobilizations
E Voucher Transaction
Fresh Food Corner
Dummy Support
Complaint and Response Mechanism system
Shielding Support
Elderly Support
Porter Support
Awareness/ Sensitization Session
Rapid Response