On the occasion of National Disaster Preparedness Day (NDPD) 2022, in 10th March, a mock drill was organized in the yard of Nasirabad Girls High School with the support of Save the Children and YPSA in Coordination with Chattogram District Office and Bangladesh Fire Service and Civil Defense. The theme of this year's day  is "Success of Mujib Year, Mobility in Disaster Preparedness'.
The mock drill was inaugurated by Md. Mominur Rahman, Chattogram District Commissioner. Among others Md. Anisur Rahman, Chattogram Divisional Deputy Director of FSCD, Sajib Kumar Chakrabarti, District Relief and Rehabilitation Officer, Principal of Nasirabad Girls High School, Sanzida Akter, Project Co-Coordinator of Proaysh II, YPSA and Ataul Hakim, Project Officer, YPSA were present in the event.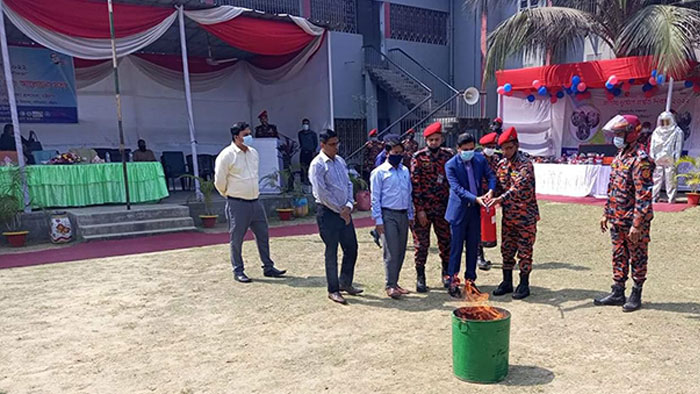 During the mock drill FSCD demonstrated first aid method and safety and security from landslide, fire incident, earthquake with the help of Urban Community Volunteer and Red Crescent Volunteer.