A day long workshop was organized by YPSA with 'Bangladesh Alliance of Youth (BAY) for strategic planning on 12th March, 2022 at BURO Bangladesh, Chattogram. Representatives of 13 organizations came together to draft mission, vision, coordination and communication mechanism, and strategic planning of the alliance. The workshop was moderated by Obidul Islam, Senior Program Officer of Save the Children and facilitated by Syed Mohon Uddin, Monitoring and evaluation officer of YPSA. Among others Nasim Banu, Deputy-Director (Social Development) and Sanzida Akter, Project Co-Ordinator were present at the workshop.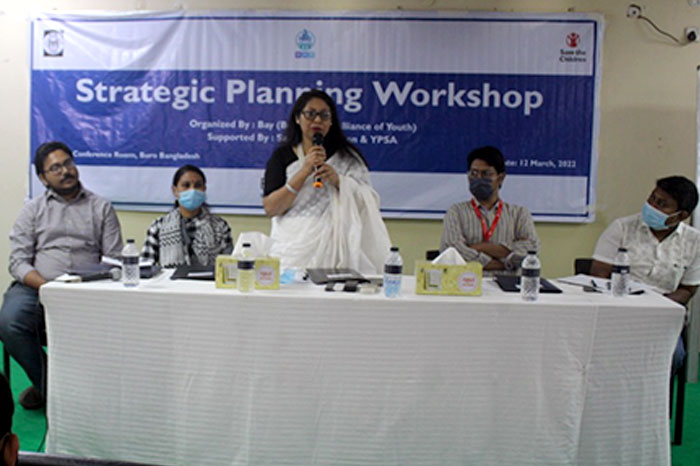 Nasim Bany Shyamali noted three key points for strategic planning in her speech. They are, preparing plan for long term and short term based on our capacity and future sustainability. Missing any of these could longer the process of achieving objectives of BAY.
Simon Rahman shared the expected coordination among youth organizations to be one voice as a nation. He asked to be forward with single mission and vision as an alliance despite own organizational objectives to strengthen BAY.
At the beginning of the workshop Syed Mohon Uddin presented a brief on activity progress of BAY. Following to that the workshop continued according to 9 agendas. They are: Finalizing Mission and vision of the alliance, Finalizing Coordination/Management structure, Finalizing Communication mechanism and Strategy, Prepare joint action plan of the alliance, Key Advocacy Issue outline, Planning on Youth conference- Outline of Role and responsibility, Strategic planning of #SaveRiver campaign/Reduce Plastic, Planning on Youth dialogue with Mayor on safe, sustainable and inclusive city, Planning on Website development.  According to the agenda participants were divided into four groups. As a group they prepared a poster presentation and presented to all. While presentation all the participants shared their opinions and upon agreement few decisions and action points were made.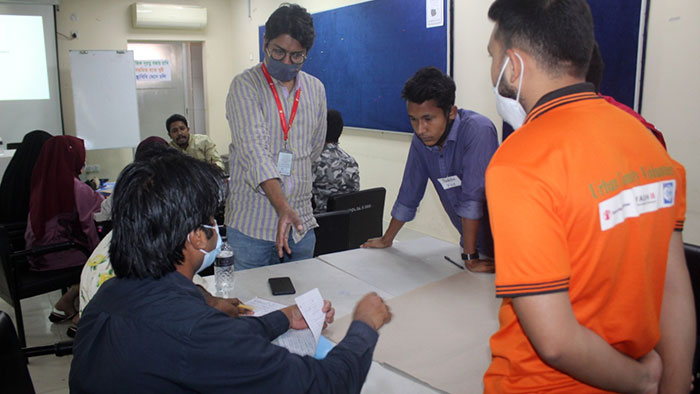 BAY will be consists of executive committee, election committee, and advisory panel. The executive committee will lasts for two years with 7 members. They are convener, co-convener, member secretary and other 4 members. The committee will select election committee. For the advisory panel members can suggest name from urban experts, academia, civil society, and NGO representatives.
For smooth communication it was decided to provide focal person's name from each organizations and actively reply to Whatsapp group massages. So that the decision making process will be smoother. In addition to that next action plans were discussed such as organizing Mayor Dialogue, Save River Campaign, Climate Campaign in CRB and Youth Conference.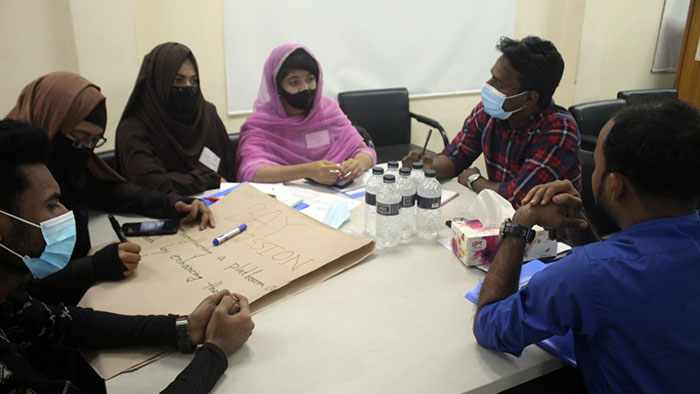 At the end of the workshop representatives expressed their heartfelt opinions about the workshop and BAY. Representative from Purba said, "the daylong workshop went fruitful in terms of achieving the objectives. We listed quite great action plans and we are excited to start working in cooperation based on each organizations' expertise beyond conflict of interest".  Representative of Positive thinkers expressed his great joy to have the opportunity to work under one umbrella with great guidance.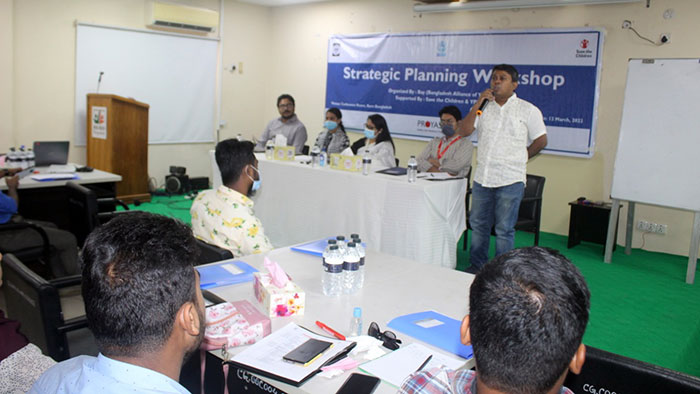 To be mentioned here, Bangladesh Alliance of Youth (BAY) is a youth-led initiative committed to working together and raising a strong voice for a safe, sustainable, and inclusive city in Chattogram. Save the Children and YPSA have collaborated to launch this initiative, which aims to empower youth-based organizations, promote youth's actions, and provide a platform for youth voices to be heard. So far, 22 Chattogram-based youth organizations have joined the alliance and are working together effectively. The 'Bangladesh Alliance of Youth (BAY)' was formally established on October 6, 2021, following a few virtual meetings, and effectively launched the youths' action to reduce the water logging crisis in Chattogram.