On Saturday, April 24, 2022, Chattogram's young people had the opportunity to speak directly to the Mayor of Chattogram City Corporation M Rezaul Karim Chowdhury about how to make their communities safe, sustainable and inclusive. The conversation was kicked off with a handful of young leaders giving their thoughts on what youth in Chattogram need to thrive.
YPSA (Young Power in Social Action), a nonprofit organization for sustainable development of Chattogram and BAY (Bangladesh Alliance of Youth), a network of Youth based organizations of Chattogram Jointly organized one youth dialogue titled 'Meet My Mayor' with Chattogram City Corporation Mayor M. Rezaul Karim Chowdhury with the support of Save the Children at Chittagong Press Club Bangabandhu Hall.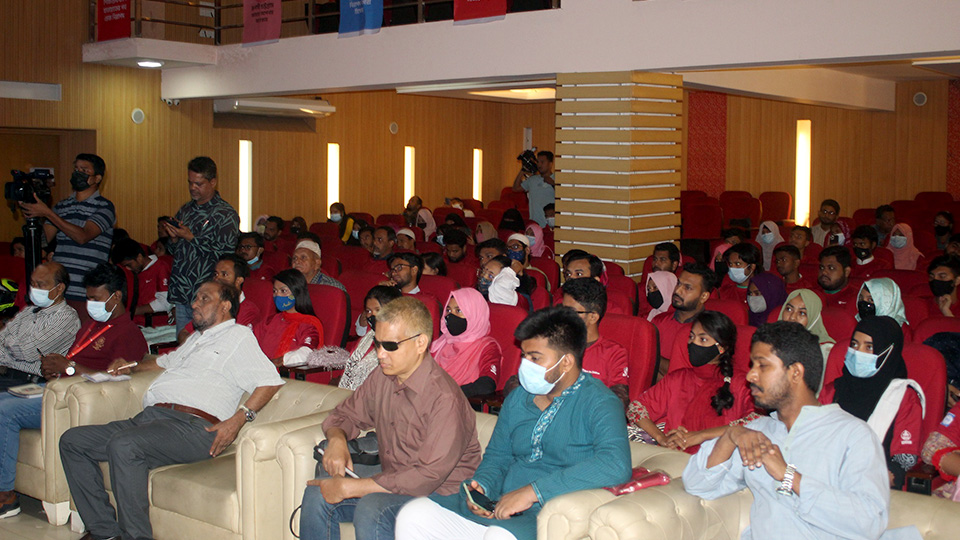 With moderation from Chief Executive of YPSA Mr. Arifur Rahman children and youths of Chattogram shared the mayor their views as well as expectations. Also presented some proposals for a child friendly future Chattogram city. More about hundred children and youth from numerous educational institutions  and various youth organizations of Chattogram participated the event to question the mayor about many issues.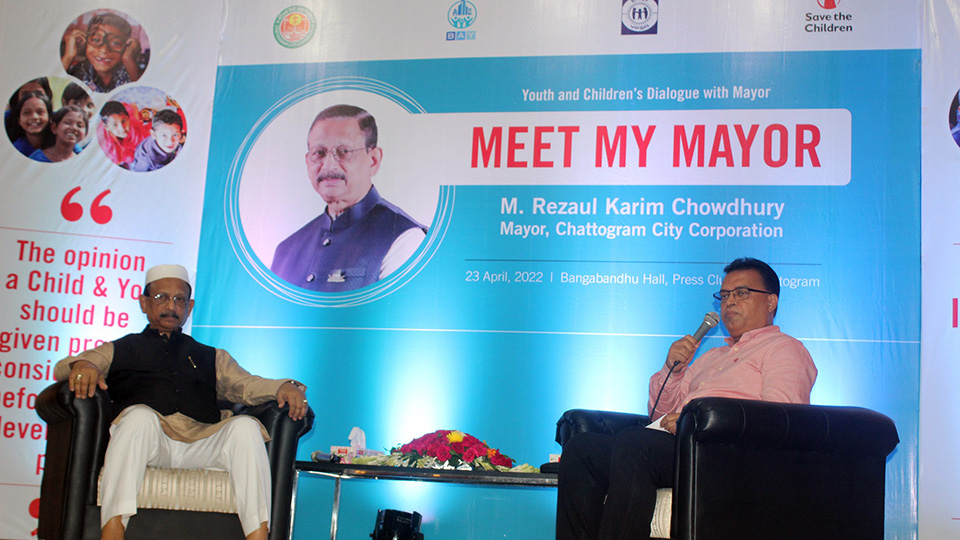 Stating that, children and youths of Chattogram are severely affected by waterlogging as it is the major urban problems of the city, a number of youth representative urged Mayor M M. Rezaul Karim Chowdhury to undertake effective measures for permanent solution of the problems as the guardian of the city. In reply of youth's questions and proposals, Mayor M Rezaul Karim Chowdhury mentioned that Chattogram City Corporation has taken numerous initiatives to alleviate water logging. Specially over the last few days, most of the drains and canals in the city have been cleaned keeping in mind the upcoming monsoon.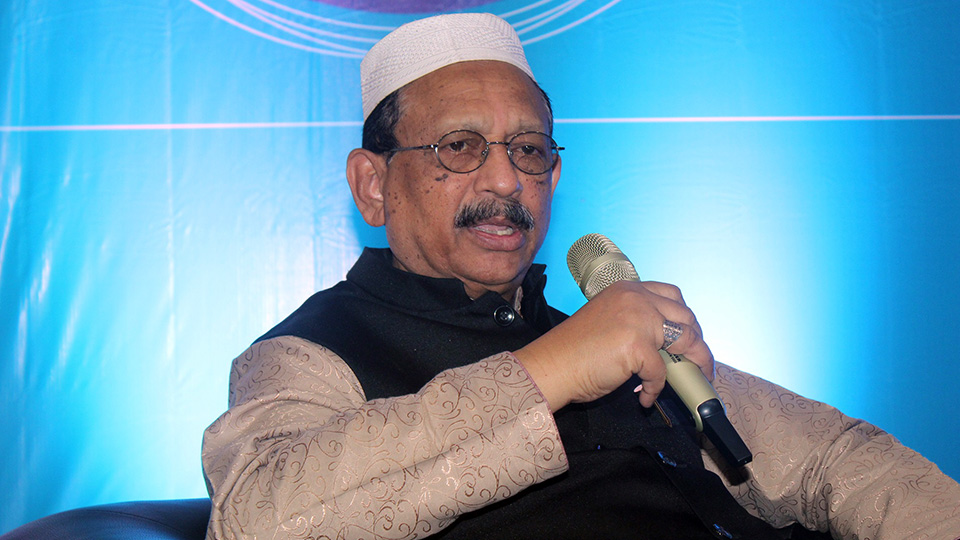 City Corporation is working on the basis of coordination with various organizations in several mega projects to alleviate waterlogging fully in the city, However, it is not possible to eliminate waterlogging in the city with the initiative of city authorities alone as the matter requires public participation and awareness, he added.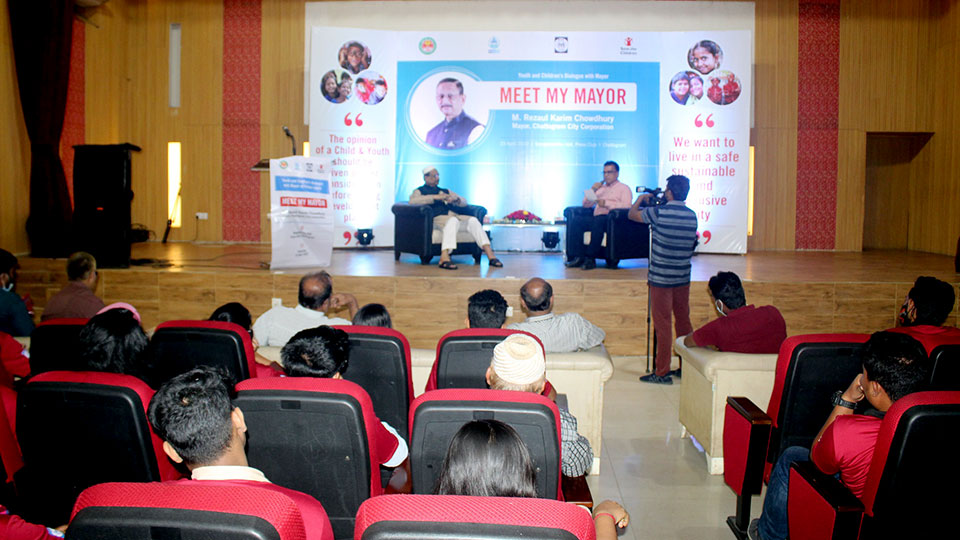 A number of youths also shared their concern about inadequate playgrounds in the city. They stated that most open space in the city is occupied for various causes including fairs for several years. Moreover, many wards do not have playgrounds.
In regard of these statement, Mayor M Rezaul Karim Chowdhury responded that Chattogram City Corporation is already renovating several abandoned fields to reduce the mobile addiction of children and youth and for healthy recreation. Promising that playgrounds for children would be set up in all 41 wards of the city in phases, the mayor said, "If the arrangements could not be made in all wards during my tenure, I will take necessary steps so that adequate playgrounds be made for children in all wards in Chattogram in future." He also mentioned that an application has been made for 24 acres of land to Chattogram District Administration for open park for children and youth. Children and youths also questioned the mayor about the protection of open space CRB in Chattogram. In reply, the mayor said, CRB is the lung of Chattogram and we all want to preserve this nature and our tradition. We hope the Government will take a positive decision on CRB.
Next upon other participants concerns regarding providing ICT-based solutions for the services of citizens including online birth registration, the mayor said, "I am determined to make Chattogram a modern and developed city. Many people once laughed at me for bringing up the issue of Metro rail in Chattogram, but now Honorable Prime Minister Sheikh Hasina herself has declared to take the initiative. We are trying our level best to digitalize our services."
The mayor also exchanged views with children and youth on various other issues including transport crisis, environmental pollution, child-friendly city etc.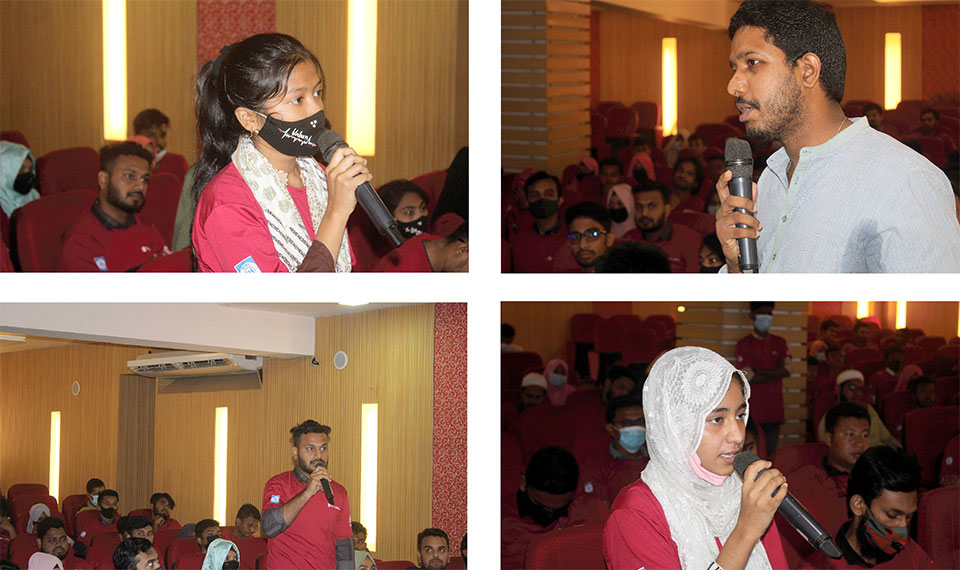 At the end of the Q&A session between Mayor and youths Director (Humanitarian) of Save the Children Mostak Hossain gave the closing speech. Simon Rahman, Manager (Urban Resilience) of Save the Children gave welcome speech at the beginning of the program along with Syed Mohon Uddin, monitoring & evaluation officer of YPSA.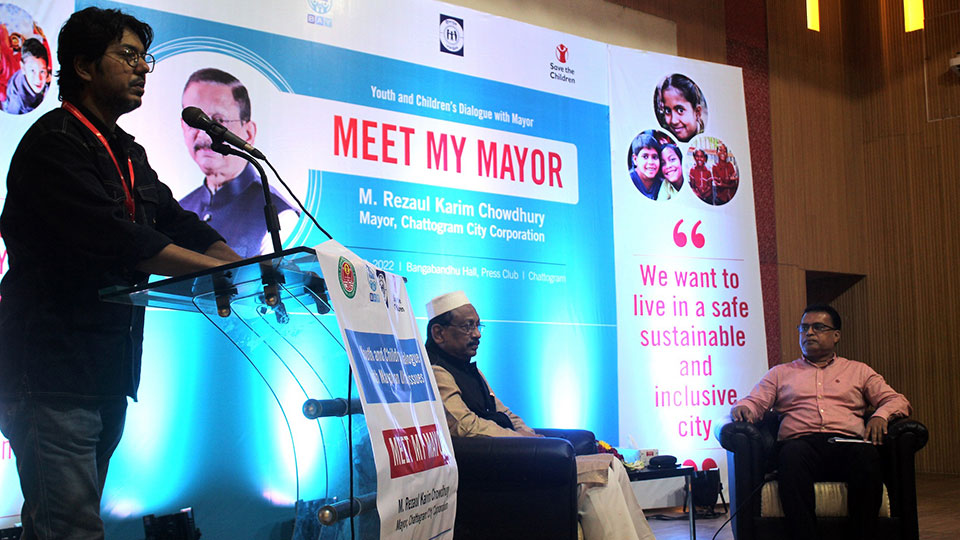 Among others YPSA Prayash-II Project Coordinator Sanzida Akhter, President of youth organization Purba Sanatan Chakraborty Bijay, Positive Thinkers President Jiku Chowdhury, Rotaract Club of Chittagong Treasurer Arman Hossain, BD Clean Chittagong Divisional Coordinator Md. Shahadat Hossain Kayes, United Nations Volunteer Limon Sheikh, President of Progressive Youth Union Hefazur Rashid, Secretary of SDG Youth Forum Minhazur Rahman Shihab, President of Shatodal Hubo Songho Sumaiya Akter Baishakhi, Coordinator of Youth Net Md. Nahid Hossain, Abrar Shahriar Akib, President of Team Chattogram, Bablu Barua from Youth Voice of Chittagong, Urban Community Volunteers and Child & youth Journalist of Prayash-II Project were also present.