Deputy Commissioner of Chattogram Mohammad Mominur Rahman said, the government of Bangladesh announced to eliminate child marriages of all children below the age of 15 and reduce child marriages of children under the age of 15-16 by one third by 2021. At the same time, determination to eradicate child marriage by 2041.  Significant progress is being made in the prevention of child marriage due to the development of information technology and with the help of various NGOs.
YPSA organized a two-day workshop to increase the efficiency and effectiveness of the members of Chittagong District Child Marriage Prevention Committee, at the Chittagong Deputy Commissioner's Conference Room with the support of Plan International Bangladesh, on 11-12, April.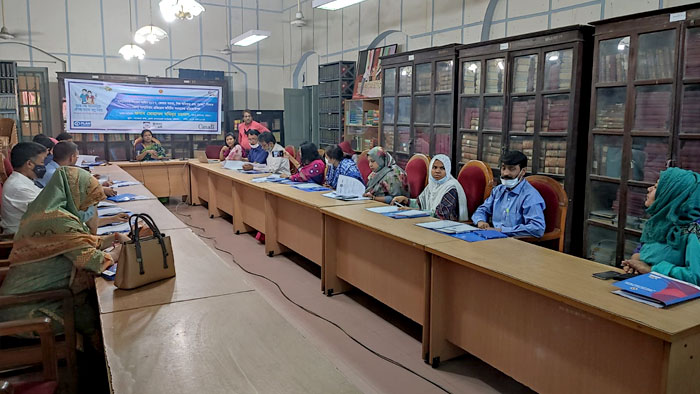 Deputy Commissioner Mohammad Mominur Rahman was present as the chief guest at the workshop.
Omar Shahed Hiru, District Coordinator of YPSA Child Marriage Prevention Project hosted the workshop.
Master trainer pool of District CMPC consisted with Government officials and Divisional Coordinator of YPSA Child Marriage Prevention Project, Farhana Idris, conducted the two-day workshop.
Among others UNO of Karnafuli Upazila Shahina Sultana, Deputy Director of Women's Affairs Madhabi Barua, Additional District Magistrate Sumni Akter, UNO of  Patia Upazila Faisal Ahmed, UNO of Rangunia Upazila Iftekhar Yunus, UNO of Hathazari Upazila Shahidul Alam, Assistant Commissioner Abdullah Al Mamun, Deputy Director of Family Planning Department Subrata Kumar Chowdhury, YPSA Child Marriage Prevention Project Program Officer Rubiat Bintay Helal also were present.