YPSA has celebrated International Youth Day 2022 with the theme "Intergenerational Solidarity: Creating a World for All Ages". YPSA has organized several events as Colorful Rally, Discussion meeting, Clean Beach Campaign, Facebook Live Program at Community Radio and Tree Plantation at different places to mark the day.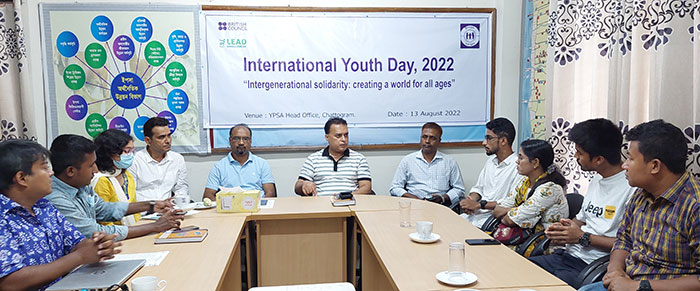 In Chattogram at YPSA head office, YPSA-CYD (YPSA-Centre for Youth and Development) and LEAD Bangladesh Project has organized a special discussion meeting on marking the day. Md. Arifur Rahman, Chief Executive, YPSA with senior officials were present in the discussion. The discussion was moderated by Md. Abdus Sabur, Youth Focal, YPSA.  At the commencement of discussion, a concept paper on International Youth Day 2022 was read by Md. Abdus Sabur. After that, invited participants took part in the discussion on concept paper. All the speakers emphasized on the importance of intergeneration solidarity for achieving sustainable development goals.
Aongsahla Marma, indigenous youth leader said that to promote the intergenerational solidarity we should organize several dialogues between youth and elderly people.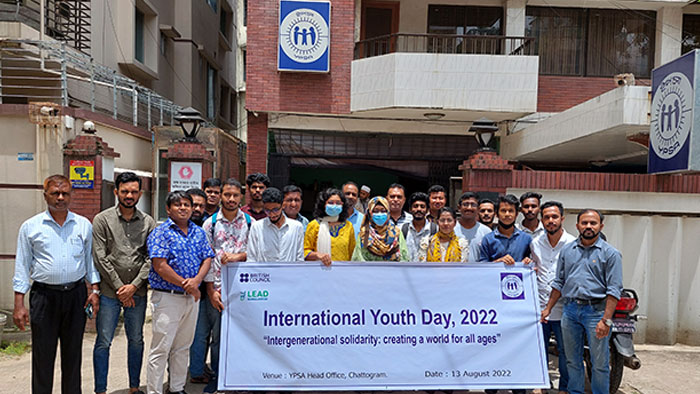 Mohammad Shahjahan, Deputy Director and Head of KM4D, YPSA said that the potential of the youth should be utilized. Marginalized youth have been the most affected by the global epidemic COVID-19. Youth organizations must work together to compensate the marginalized youth.
Muhammad Ali Shahin, Program Manager & Focal Person- Advocacy, YPSA said that youth should be positive and bold for their rights.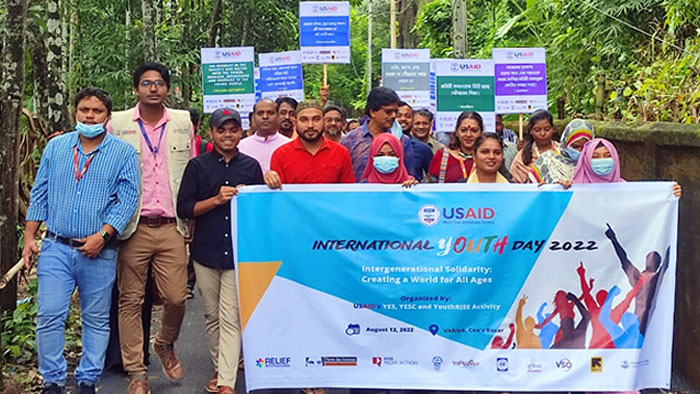 In Cox's Bazar, YPSA-USAID YES Project has organized a colorful rally. The rally travels towards through the important streets of the city and ends at the YPSA office. YPSA-COMPASS Project has organized a Beach Clean Campaign, Signature Campaign and Rally at Sea Beach Cox's Bazar. More than 100 young people participated in the beach clean campaign.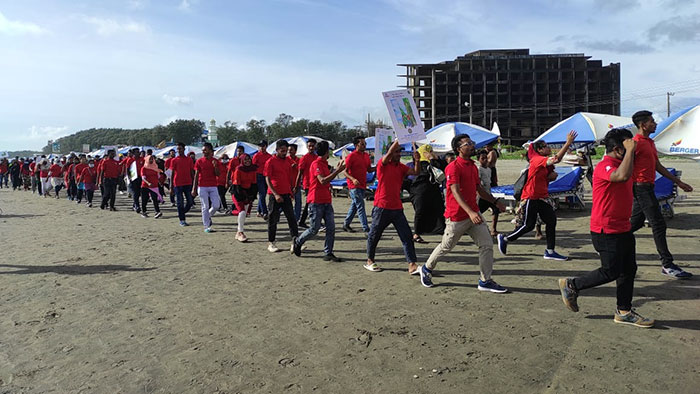 In Sitakunda, Chattogram YPSA LEAD Bangladesh Project arranges a Facebook Live Program on Community Radio Sagor Giri FM 99.2 on marking this day. Upazilla Youth Development Officer, Youth Leader, Community Leader and NGO Official were participated the Live Program. More than hundreds of youth participated in these live events in virtually.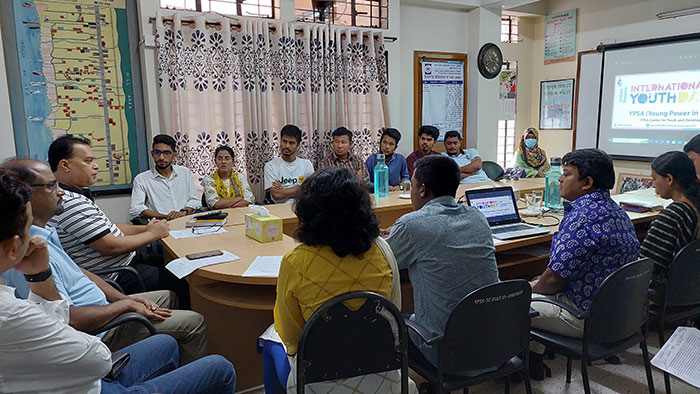 Md. Arifur Rahman, Chief Executive, YPSA has given a special message on marking of International Youth Day-2022. He said that I am so lucky that I was represented Bangladeshi male youth at World Youth Forum 1998 which was held during Conference of Minister Responsible for Youth on 1998 at Lisbon, Portugal. He said that Today's youth is tomorrow's elderly people. From now, youth should think about the welfare of the elders. Similarly, the elders should make space for the youth. The experience of the elders and the potential of the youth should be used to build a prosperous and developed Bangladesh. YPSA is now doing several projects on welfare of elderly people. YPSA elderly model has gained quite a reputation locally and internationally. Youth and adults must work together to achieve sustainable development goals. We have only seven years for that.