YPSA organized a program to distribute Rickshaws (a three-wheeled passenger vehicle) among the disadvantaged people and persons with disabilities with the support of Bangladesh NGO Foundation (BNF), a subsidiary organization of the Financial Institutions Department of the Ministry of Finance, on Wednesday 21st September 2022 at the Bir Muktijoddha AKM Mofizur Rahman Auditorium, YPSA HRDC, Sitakund.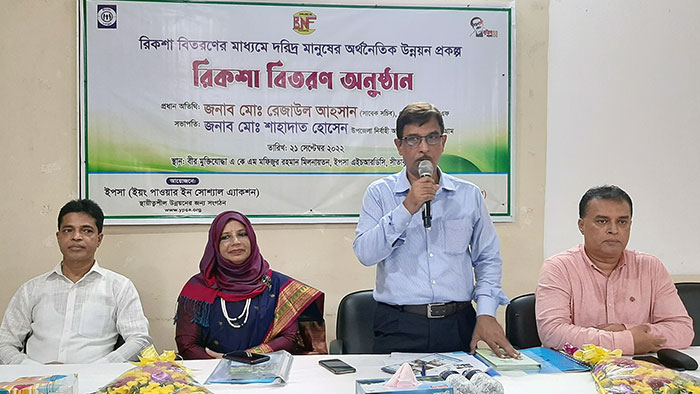 Former Secretary of Bangladesh Government and Chairman of BNF Md. Rezaul Ahsan was present as the chief guest in the rickshaw distribution program. Md. Arifur Rahman, founder chief executive of YPSA, gave a welcome speech and Newaz Mahmud, program manager of YPSA has moderated this program.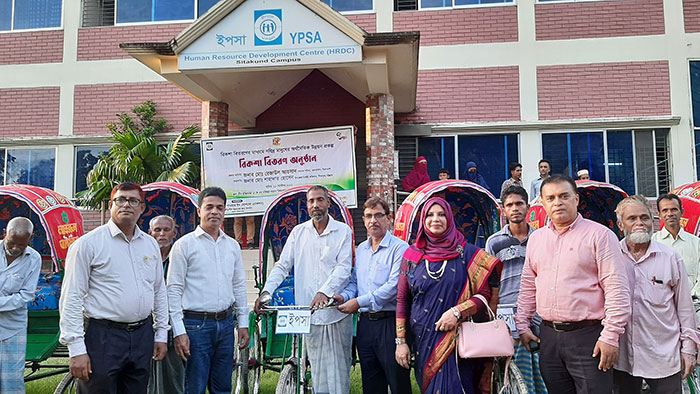 Md. Manzur Morshed Chowdhury, YPSA economic development department director, Md. Saeed Akhtar, assistant director Md. Tofail Hossain Sitakunda area manager and program officer Sadia Tajin were also present at the event.  A total of 13 rickshaws were given to 13 beneficiaries of Sitakund on the occasion.