YPSA has been implementing the project "ECW-MYRP-II" (Education Cannot Wait) Project both in the Rohingya Camp and Host Communities with the financial support from Education Cannot Wait (ECW) and technical support from Save the Children International Bangladesh. This is a Consortium Management Unit composed of three agencies namely Save the Children as Grantee and Consortium Lead, Humanity & Inclusion (HI) and YPSA.
The project has been implementing two camps (Camp 13 and Camp 14) in the Rohingya Camp and 5 Unions (Haldia Palong, Jalia Palong, Palong Khali, Raja Palong, and Ratna Palong union)  in the Host Community under Ukhiya Upazila, Cox'sBazar.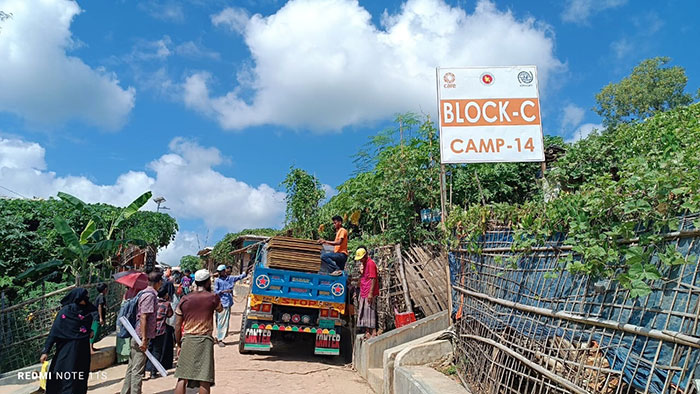 This is a multi-year project focusing on education needs in Ukhiya Upazila, Cox's Bazar through a 36-month intervention targeting 7,300 Rohingya refugees and vulnerable members of the host communities with a specific focus on children aged 3-5 years for ECCD interventions and adolescent girls aged 13-18 years for life-skills interventions and children aged 5-6 years for pre-schooling including formal education in the Government Primary Schools.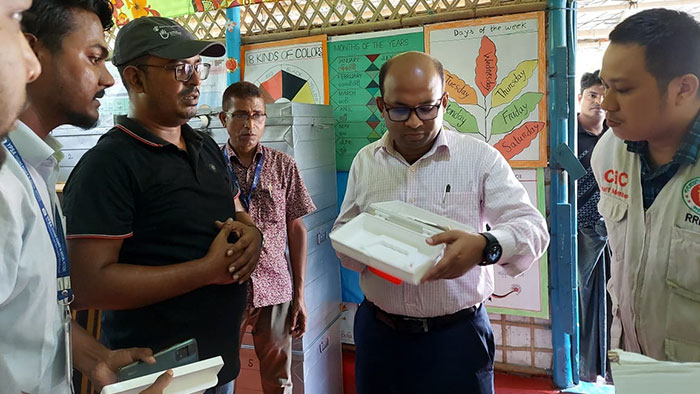 To continue the education activities, the CBLF  gets different education materials in the project cycle as designed. In the developing phase of this project, we distribute some essential education materials for each Community Based Learning Center(CBLF) to start the education activities, teaching & learning in the classroom. In this connection, YPSA distributed educational materials for 50 CBLFs at Camps 13 & 14 in the Cox's Bazar. After a series of communication and maintaining Camp level all procedures, finally, YPSA is able to distribute 50 CBLF materials. In the 1st slot, YPSA distributed a total of 12 CBLF materials and in the 2nd slot YPSA distributed 38 Materials.
On 13 October 2022 at Camp-13 (Distribution Point: TDH Multi-purpose Distribution Center, Block-G ), honorable CIC Jonirul Islam Sir and FMA Earfanul Haque were present, delivered a valuable speech, and inaugurated the distribution. CIC and CMA are so positive for the YPSA team.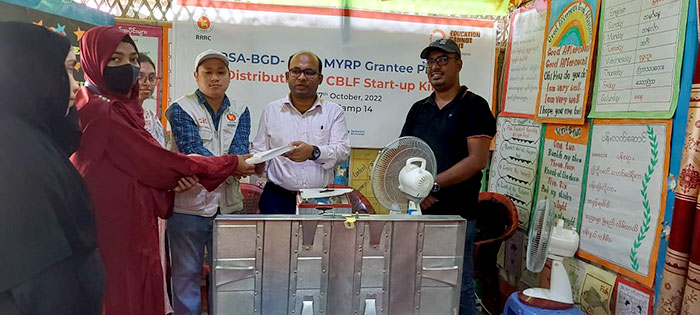 On 17th October 2022 at Camp-14 (Distribution Point:  Daisy 1 CBLF of YPSA, Block-C). The CIC Mr. Md.Al-Imran and CMA were present at the distribution program. CIC of the camp was happy to see well-organized distribution preparation.
Each CBLF got Chalk, Duster, Color pencil Boxes, ball pen, sharpener, eraser, wooden pencil, Art Paper, A4 multi Color Paper, A4 white Paper, Color poster paper, Brown Paper, Permanent Marker,  Floor mat-Plastic, signature pen / selt pen, Trunk -Trunk-Box with lock, Black board, Drinking Water Jar with Handle, Fire Extinguishers, First aid box-with external using materials, scissors, Register khata, Stock Register Khata, Student attendance register, Teacher attendance register, World Globe, Scale (Ruler) plastic, Wooden Board(Slate), Calculator, Stapler, Stapler Pin, Vipp Card, Sticky Note and Short Stool.
In this distribution program, Rohingya Facilitators, Host Community Facilitators, Parents & Community Leaders were present