YPSA observed the National Youth Day-2022 on Tuesday with the aim of building 'Sonar Bangla' as dreamt by Father of the Nation Bangabandhu Sheikh Mujibur Rahman. This year's theme of the day is "প্রশিক্ষিত যুব, উন্নত দেশ বঙ্গবন্ধুর বাংলাদেশ". To mark the day, YPSA has organized several events in coordination with the government at the district and sub district level in Chattogram Division.
Different events include Youth Dialogue, Discussion meeting, Colorful Rally, Education Materials Distribution, Waste Collection Campaign, Quiz Competition, Best Youth Entrepreneur Award, Startup Award and Publishing Special Contents in Social Media. About 2500 youth and relevant stakeholders attended the youth day observations of YPSA.
In Chattogram at YPSA-CYD (YPSA-Centre for Youth and Development) has participated the central national youth day celebration program of Chattogram Divisional Commissioner Office, Chattogram District Administration and Directorate of Youth Development, Chattogram. The celebration of the day begins with the blowing of balloons.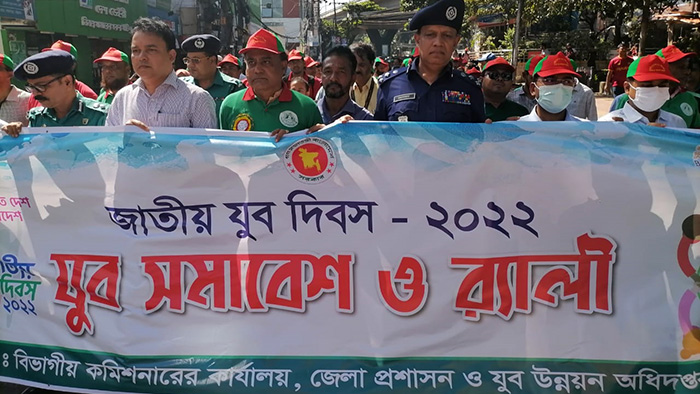 A colorful rally was organized on the occasion of National Youth Day-2022. The rally started from Chittagong Shilpakala Academy and after passing to different roads of the city and ended at Shilpakala. The rally was led by Md. Ashraf Uddin, Divisional Commissioner Chattogram, Krishna Podo Roy, Chattogram Metropolitan Police Commissioner, Mohammad Anwar Hossain, DIG Chattogram Police and Mr. Projesh Kumar Shah, Deputy Director, Directorate of Youth Development, Chattogram. At the end of the rally there was a discussion meeting and the youth organizers were felicitated.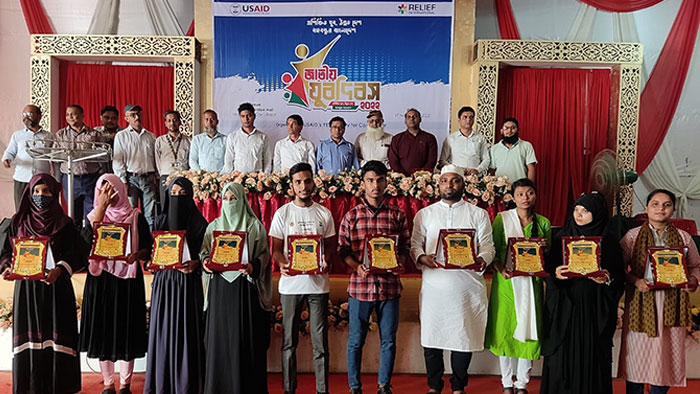 In Cox's Bazar, YPSA participated in national youth day programs organized by the district administration.  Alike, YPSA USAID YES Project celebrated the national youth day 2022 in a grand manner. YES project awarded the best youth entrepreneurs award and quiz competitions were organized in Motel Upal, Cox's Bazar.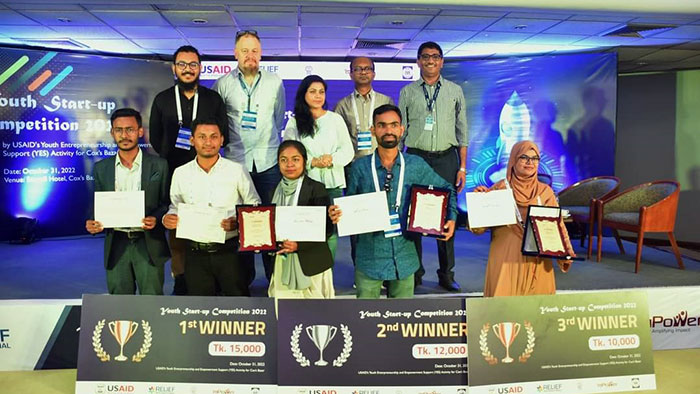 In Ukhiya, Teknaf, Ramu Cox's Bazar YPSA arranged colorful rally and discussion on National Youth Day'2022 jointly with the upazila administration. YPSA's senior officials were participated in these events.
The YPSA Ukhiya Project Office (Education in Emergency, Education Cannot Wait and Child Protection), Cox's Bazar celebrated the National Youth Day-2022. The full team member of EiE, CP, and ECW Project were present this event. On marking this day they took several programs as discussion, quiz competition and cultural program. At the commencement of discussion a concept paper on National Youth Day 2022 was read. After that, they were taken discussion on concept paper. All the speakers emphasized on the importance of skill, training, engagement and decent job of youth. A quiz competition was organized after the discussion meeting. Prizes are awarded to quiz winners.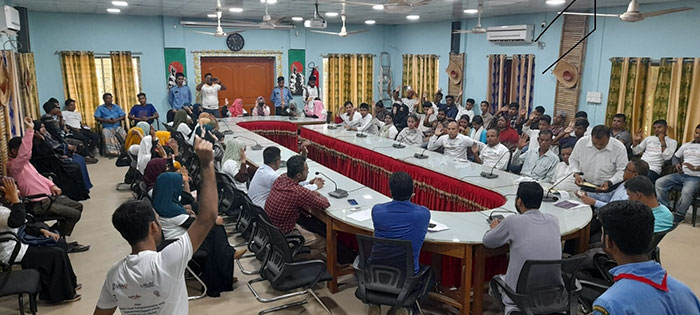 In Naikhongchhari Upazila, Bandarban YPSA organized a waste clean campaign on marking the National Youth Day-2022. The campaign was led by YPSA COMPASS Project. YCC volunteers and project official were participated the campaign.
Finally, the National Youth Day-2022 is celebrated with great enthusiasm. More than two thousand youth leaders, community leaders, NGO representatives and government representatives participated in this celebration.