YPSA has supported two campaigns initiated by Urban Community Volunteers of Chattogram City Corporation on the occasion of International Volunteer Day 2022. During the campaign, volunteers spread the slogan, "lets' work together for pollution free city".
Urban Community Volunteer of Ward 8 organized a rally from Biplob Udyan On 12th December. Ward 8 Councilor, Md. Morshed Alam inaugurated the rally. He said that "we cannot let our beloved Chattogram, which is built on beautiful combination of sea and mountains, turn into a city of pollution, as the administration has the responsibility to maintain the balance of nature, the citizens should also play a positive role." As part of the campaign, city volunteers distributed leaflets and conducted cleaning activities at Biplab Udyan and various places around.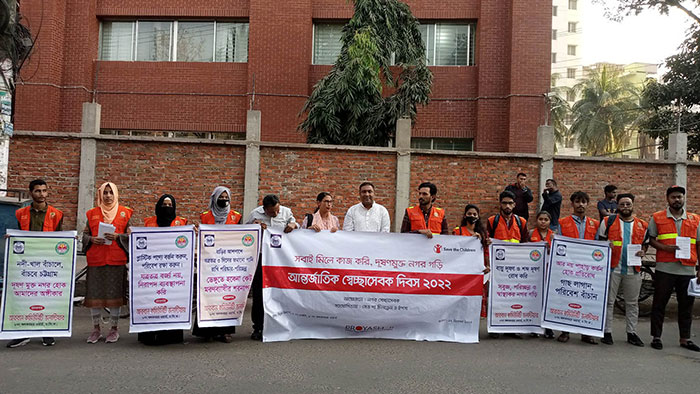 Besides the campaign Ward 7 Urban Community Volunteers organized a blood grouping campaign at Nabinogor of Ward 7. Convenor of Amin Shilpa Muktijoddha Command and and President of Ward Disaster Management Committee, Md. Yarul Islam inaugurated the program. He said, "During the liberation war youth of our country sacrificed their lives giving their blood for the freedom of this land, today I am proud to see in this month of victory our volunteers are doing blood group determination. I believe these volunteers will save the nation from all kinds of calamities." He urged everyone to always come forward in the great activities like blood group determination as well as blood donation.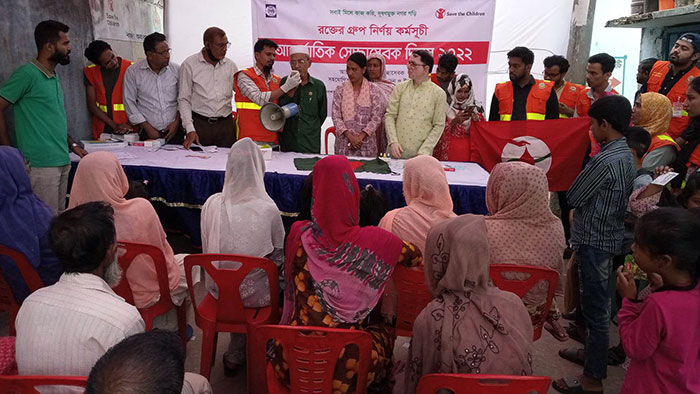 Urban Community Volunteer Coordinator of Chattogram City Corporation, Atiqur Rahman Sayem and Bangladesh Red Crescent Society Best Blood Donor Organizer, Abu Bakkar Harun gave welcome speech. At the beginning of the blood group sampling program, members of the Urban Community Volunteers distributed  leaflets and announced the benefits of blood grouping around the area, especially in Hillview, Nabinagar, Amin Colony, Beltala, Shantinagar areas.
Moreover, urban community volunteers and BAY (Bangladesh Alliance of Youth) members also participated in a campaign titled "Plastic free Karnafuli" run by YPSA and Uniliver. During this, they spread the awareness among public by leaflet distribution and collect plastic from the roads.