YPSA distributed Early Childhood Development (ECD) Home Kit to 270 children in three learning centers located in Jaliapalong, Ukhiya, Cox's Bazar. The three learning centers are Saikat Learning Centre, Paharika Learning Centre and Chader Alo Learning Centre. The ECD Home Kit distribution was inaugurated by Talat Mahmud, Senior Director-Bangladesh Humanitarian Programs, International Social Impact, SESAME Workshop.
The Home Kit inauguration ceremony was held in Saikat Learning Centre, Jaliapalong on 14 March 2023 with the presence of SESAME Workshop higher official, YPSA official and said learning center enrolled children with their parents.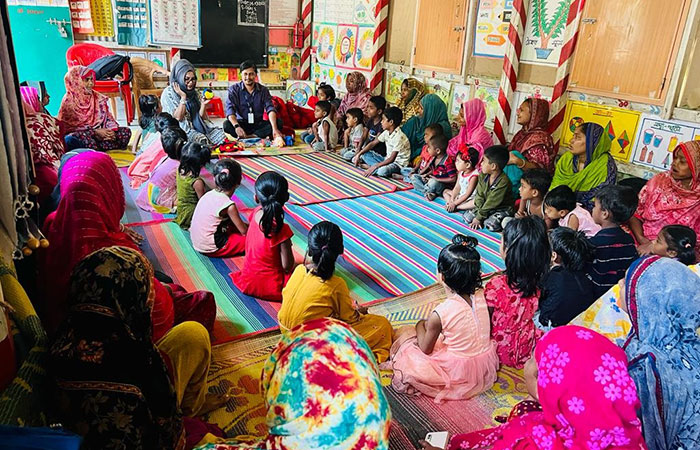 The kits contained education supplies as story book; emotion cards; color book, pencil, sharper, eraser, pastel color; dice calculating game, letter set, puzzle; number set; puzzle; zoo set; wooden colorful blocks. The initiative was made possible through the support of Play to Learn of SESAME Workshop.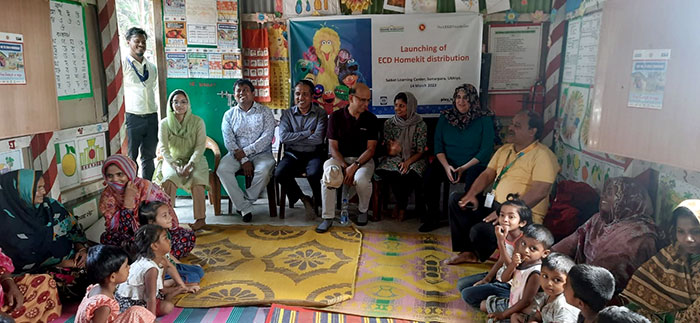 YPSA has been implementing the project Play to Learn on host and Rohingya community in Cox'sBazar. By this project YPSA will provide ECD Home Kits to 800 children. Shriberg Janet, Sr Director, Education, Int'l Social Impact and Margi Bhatt, Senior Manager, Humanitarian Programs, Sesame Workshop was present at this distribution ceremony.
On behalf of YPSA, Md. Shahidul Islam, Assistant Director and Head of Rohingya Response, Abdus Sabur, Focal, Education in Emergency, Sheikh Obaidul Hoque Shamim, Project Coordinator and project officials were present at the ceremony.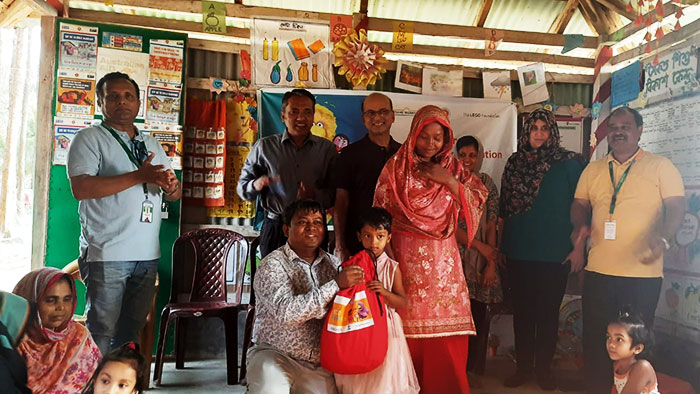 After receiving the home kits, the children and their parents ware happy and thanked to YPSA. These are truly a big help to children of their proper Cognitive development, Social and emotional development, Physical development, School readiness and more Parental involvement.
The inauguration session was facilitated by Ratan Chakraborty, Program Manager-Play to Learn, Bangladesh Humanitarian Programs, Sesame Workshop.