YPSA completed the HER project through a closing meeting at Pacific Blue (Jeans Wear) Ltd on 26 February. Dhaka Office head Md. Nazmul Haider, Project Manager Azanbi Nahid & Sr. Training Officer Zahirul Islam were present at the meeting. Besides, Shukrana Ahmed, representative of donor organization BSR, Al Muslim Group representative Mrs. Rekha, senior officials of Pacific Blue (Jeans Wear) Ltd., members of the Project Wellbeing Committee and Leader Peer Educators were also present.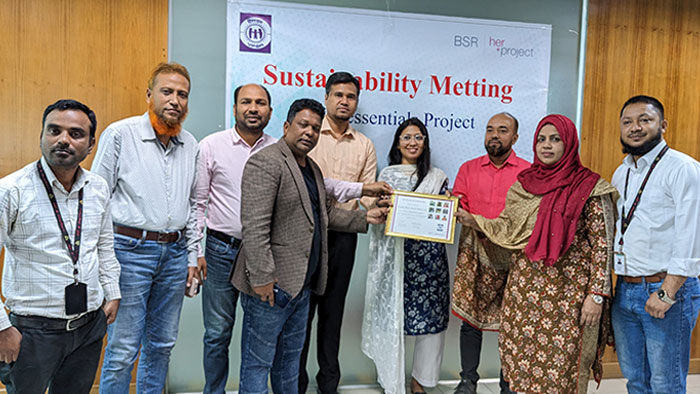 Project Manager Azanbi Nahid gave a presentation on the project's impact and outcome in the meeting.
Factory management and peer educators share their experiences and highlight the lessons learned from the project in their personal lives.
Later, the factory authorities shared a sustainability action plan developed in collaboration with YPSA, through which the project works will continue into the future.
All the stakeholders thanked each other for the successful completion of the project and their cooperation during the project.
Certificates were then awarded to factory authority, leader peer educators, wellbeing committee members and managers.
Finally, the success of the project was celebrated with a cake cutting.