Multi Hazard Contingency plan submitted to Mayor.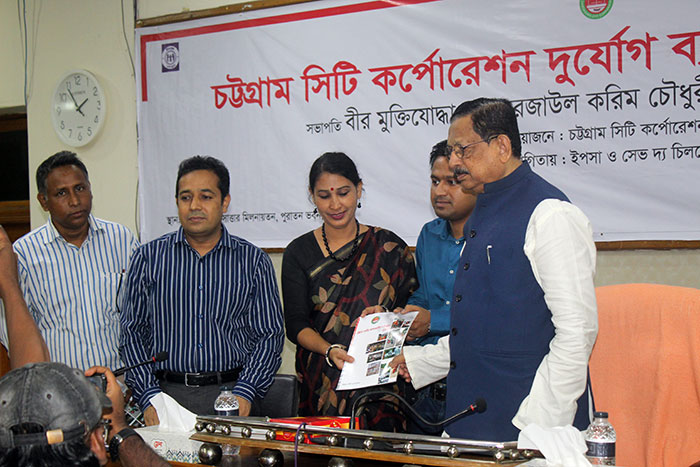 Chattogram City Corporation Disaster Management Committee (CCDMC) meeting for coordination and joint collaboration among committee members, Non-Govt. Development organizations, Civil society and Community based organization in order to identify the risks and hazards of the city as well as prepare collaborative action plan was held at KB Abdus Sattar Auditorium, Chattogram City Corporation on 7th June 2023. With support of YPSA (Young Power in Social Action) and Save the Children in Bangladesh (SCI) the meeting was organized by Chattogram City Corporation (CCC).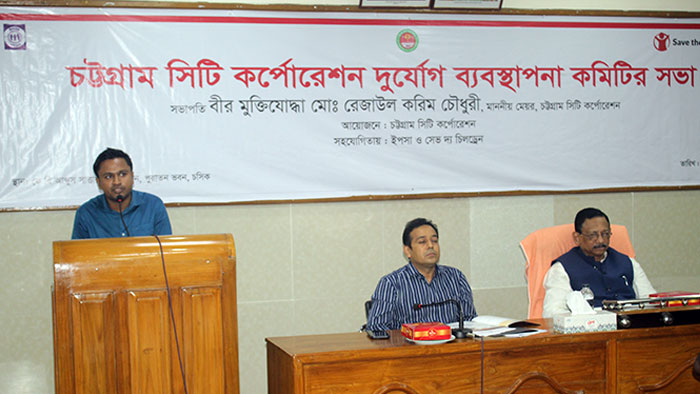 Md. Rezaul Karim Chowdhury, the honorable Mayor of CCC presided over the meeting moderated by the Chief Executive Officer (CEO) Sheikh Mohammoad Touhidul Islam.
In his speech as the chair, mayor of CCC said that, `Chattogram was once full of water bodies and greenery. It's very disheartening that, these water bodies are being destroyed gradually with garbage and waste. Hills along with green areas are also being looted with illegal settlements. Mayor M Rezaul Karim Chowdhury called upon all concerned departments to play a strict role in this matter.
In the meeting a comprehensive report on Multi Hazard Contingency Plan prepared by YPSA and SCI in collaboration with CCC was presented in front of the mayor and other stakeholders. Md. Shah Jalal Mishuk, Assistant Professor, Dept of Urban and Regional Planning (URP), Chattogram University of Engineering and Technology (CUET), consultant of the report, presented the multi-media presentation on the plan. The report was later officially handed over to the Mayor by YPSA.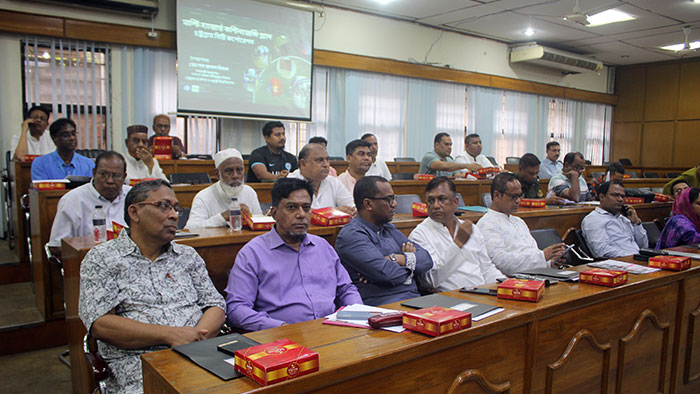 CCC Panel Mayor Md Gias Uddin, former President of Engineer Institute of Bangladesh Chattogram Chapter Engineer Delwar Majumdar, UNDP Town Manager Sarwar Hossain, Director of Environment Directorate Hiron Biswas, Deputy Assistant Director of Fire Service and Civil Defence (FSCD) Abdullah Harun Pasha, Ward Councilor Hasan Murad Biplab, Johur lal Hajari, Shahidul Alam, Deputy Director of Bangladesh Red Crescent Society Md. Selim Ahmed, Staff reporter of Dainik Purbokone Imran Bin Sabur, Ward Councilor Shybal Das Sumon and Urban Community Volunteer (UCV) Leader Atiqur Rahman Sayem and others participated in the open discussion and conveyed their opinion and suggestion.
The participants affirmed the Multi Hazard Contingency Plan as a groundbreaking document and noted that appropriate initiatives and financial and technical resources are very important for its implementation. Moreover, the Ward Councilors expressed urged for taking initiatives to provide UCVs of their respective ward with basic response and rescue training by proper authority.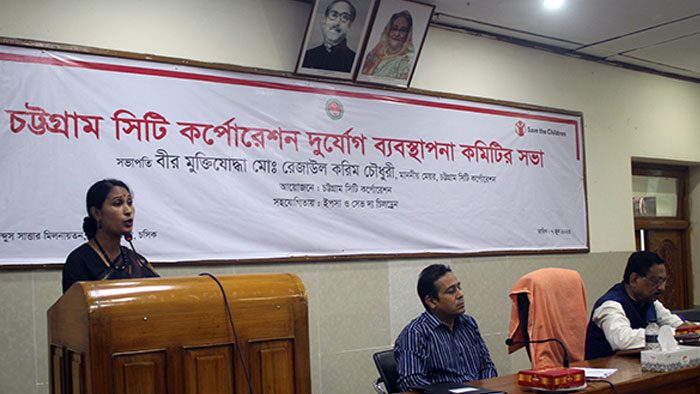 At the beginning of the meeting, Sanzida Akter, Project Coordinator of YPSA Proyash II provided welcome speech.