YPSA Chief Executive Md. Arifur Rahman visited YPSA-USAID's youth are Resilient, Interconnected, and Socially Cohesive and Engaged (YouthRISE) Activity Listening Group facilitation session in Hnila, Teknaf upazila On 28th May'23.  On that day, he auspiciously inaugurated the activities in Teknaf Upazila of the YouthRISE Activity by a Female Listening Group session.
YPSA Chief Executive attentively listens to 1st episode of the Audio Drama Named "AIO JANI" season-01 content developed by BBC Media Action in Local dialect with all listening group members. Also, he discussed the content and session facilitation guidelines with YouthRISE colleagues.  Afterward, he discussed objectives of YPSA-YouthRISE Activity and youth contribution to the community with the listening group members.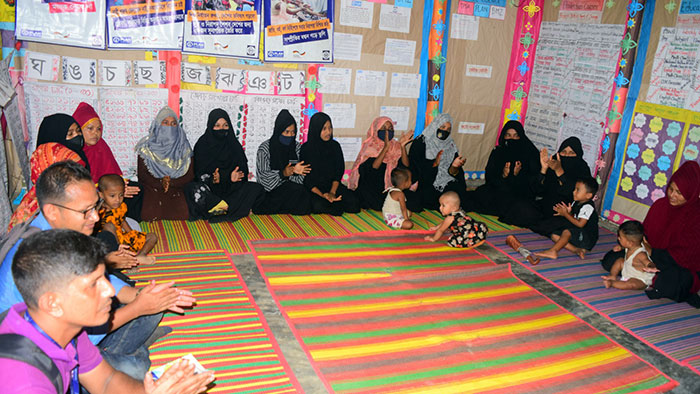 Dr. Shamsun Nahar Chowdhury Lopa, a member of the YPSA General Committee; Mr. Mohammed Shahidull Islam, Assistant Director and Head of the Rohingya Response; Mr. Jishu Barua, the Program Manager; Ms. Afra Nawar, Youth Coordinator; Mr. Md. Rashedul Karim, Project Coordinator of the YPSA-PLAN-BMZ project, Adil Md. Nizam Uddin; Project Officer, and Md. Abdul Kader, Finance & Admin officer, YouthRISE Activity were present during the visit.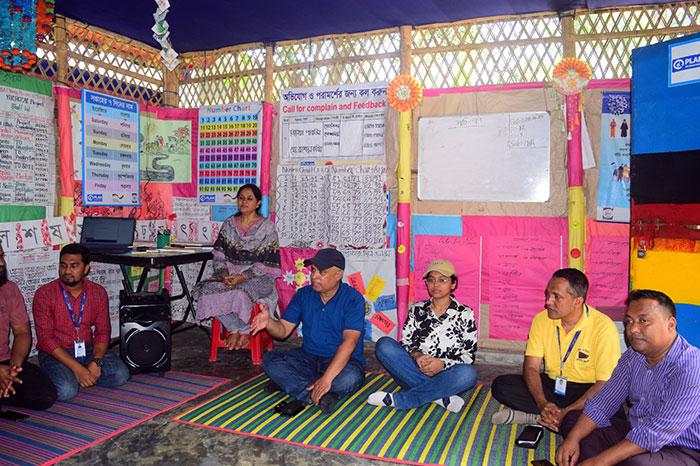 However, under the YouthRISE Activity, YPSA worked on IR: -02 Increased confidence of host community youth to engage positively and non-violently in their community to mitigate conflict from January'23. It is a USAID funded programme & BBC Media Action led the consortium. The program is being implemented to achieve the Goal: Host communities affected by the Rohingya crisis in Cox's Bazar district benefit from reduced conflict and violence (including GBV).
The Chief Executive and other team members highly appreciated youth engagement activities and concluded the inaugural program.