YPSA organized a meeting on capacity strengthening and protection systems with law enforcement agencies at Ramu Upazila Parishad, Cox's Bazar, on June 18, 2023. The meeting was held under the project "Sustainable and Comprehensive Protection Program for Host Communities Impacted by Rohingya Crisis in Bangladesh," which received support from IRC and BHA. Attendees included the Chairman and Vice Chairman of Ramu Upazila, representatives from local law enforcement agencies (Ramu Thana Bangladesh Police, Ansar & VDP), and journalists.
The meeting began with a keynote speech by Jocky Dewan, WPE Manager at YPSA, highlighting the project's objectives and its crucial role in providing support for gender-based violence (GBV) to the community.
Advocate Mr. Hefazotullah, representing IRC, delivered a presentation emphasizing the significance of legal support, collaborative efforts among law enforcement agencies, and the importance of human rights and humanitarian principles. Bangladesh Constitution Article 112(A) was referenced to underscore the need for equal treatment under the law.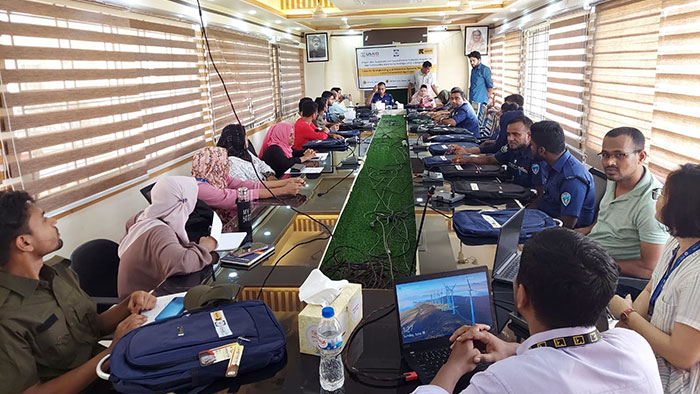 Discussions also included educating the community about different types of offenses, with suggestions provided by Md. Anowarul Hossain, the Office in Charge of Ramu Police Station.
Furthermore, Md. Amanullah, representing Ansar & VDP, expressed a desire for collaboration with YPSA's legal officer to address disputes and raise awareness in the community.
The Ramu Upazila Chairman, Mr. Sohel Sarwar Kajol, and Vice Chairman, Ms. Afsana Jasmine Popi, expressed their full support for the project, acknowledging its importance.
The meeting concluded with the facilitation of Ms. Saptarshi Barua, YPSA's Upazila Manager.