The Chief Executive of YPSA Md. Arifur Rahman visited YPSA General Food Assistance (GFA) Programme activity at different Rohingya camps at Ukhiya, Cox's Bazar, Bangladesh on 30 May 2023. He visited Lambashia (LMB) outlet and observe YPFA GFA project activities for the FDMN living at camps 1E and 1W.  He gave a clear view of organizational Instruction, guidelines, and leadership development so that the project team had a unified understanding of the organizational commitments, vision, mission, and values.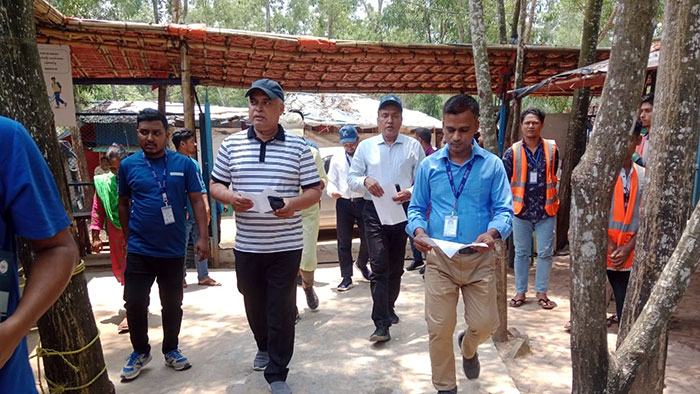 He appreciated the work of the YPSA General Food Assistance Project team working to save lives in 6 Rohingya camps at Ukhiya, Cox's Bazar.
However, under the GFA project, YPSA provides general food assistance to 33300 Rohingya refugee households residing in catchment-A of Ukhiya, cox's Bazar. WFP in line with its prioritized program goal 2 – zero hunger – pledges to end hunger, achieve food security, improve nutrition and promote sustainable agriculture has been implementing its extensive work in Cox's Bazar.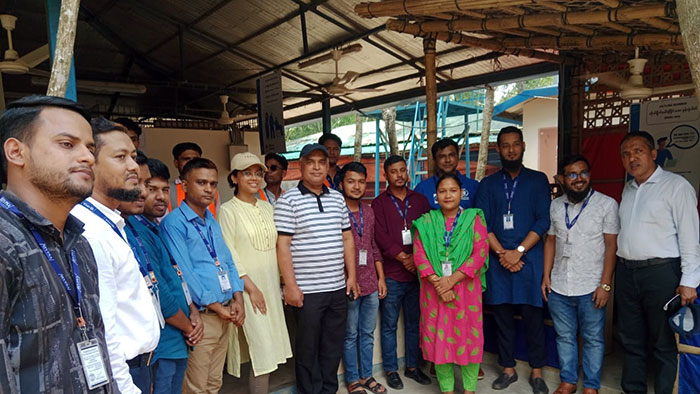 YPSA in full solidarity with WFP'S prioritized goal will implement the project in Cox's Bazar. The operation of the project started on 1st January 2022. He thanks WFP for supporting YPSA to implement this life-saving programme for the most vulnerable refugee population.
The Chief Executive was accompanied by Mr Mohammed Shahidull Islam, Assistant Director and Head of Response Program, YPSA Cox's Bazar Focal Person Mohammad Harun and Afra Nawar Rahman, Youth Coordinator YPSA during the visit.