Sitakund Upazila Conference Sports and Cultural Competition and Prize Distribution was held with the members of Kishore Kishori Club under YPSA adolescent program on Thursday, June 15, 2023, organized by YPSA in collaboration with Palli Karma Sahayak Foundation (PKSF).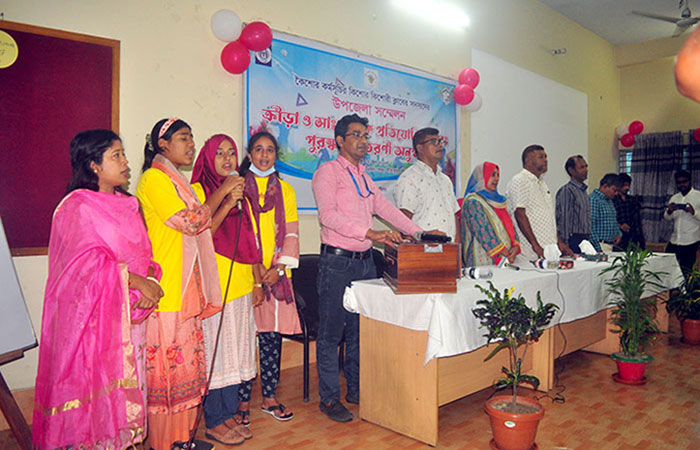 Muradpur Union Parishad Chairman S.M Rezaul Karim Bahar inaugurated the programme with the national anthem performed by the members of Kishore Kishori Club at the beginning of the day-long program at the freedom fighter A.K.M Mofizur Rahman Auditorium at Sitakunda in Chattogram district at 11am.
Upazila Women Affairs Officer Nazmun Nahar was present as the chief guest at the conference moderated by Newaz Mahmud, Program Manager and focal of adolescent program of YPSA. YPSA Sitakunda Area Manager Tofail Hossain, YPSA Assistant Director Sayeed Akhtar, Sitakunda Upazila Manager Shah Sultan Shamim, Project Manager Mohsin Miah, Abu Hena Sajeeb, General Member Anisul Huque, Journalist Sanjay Chowdhury, Program Officer of Kishore Program Shiuli Rani, YPSA Kishore Kishori Club Secretary Md. Zahed Hasan and Ilma akter were present as special guests.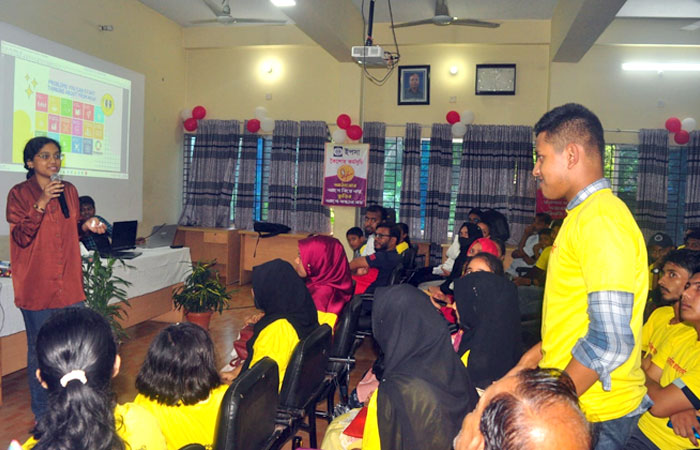 In addition, Afra Nawar Rahman, Youth Coordinator, YPSA CYD conducted a session on leadership and teamwork of adolescent.
YPSA Program Manager and Youth Focal Md. Abdus Sabur conducted a session on leadership and advocacy.
Sports and cultural competitions that began with marathon running for adolescent included panja fighting, poetry recitation and drawing competitions.
In the last part of the day-long program, a special cultural program was held with the participation of adolescent and the event ended with the prize distribution to the winners of various competitions.