Professor Dr. Gagan Pareek and Professor Dr. Anup Kumar Ghosh from the Techno India University, West Bengal visited YPSA activities of the "Ensuring a sustainable livelihood for People with Disabilities through Inclusive Development Program" under Inclusive Finance Program on July 3 and 4, 2023.
Md. Arifur Rahman, Founder Chief Executive was present with them during the two-day visit.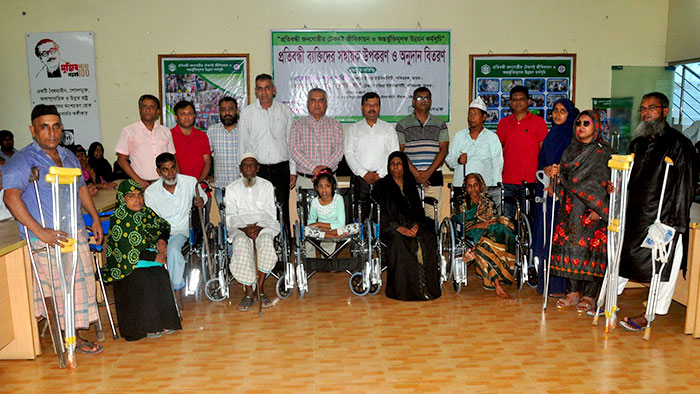 Assistive device distribution and grant distribution to the Persons with Disabilities was held at the Bir Mukti Joddha AKM Mofizur Rahman hall of YPSA-HRDC, Sitakund in Bangladesh on 3 July.
YPSA has provided assistive devices to 12 persons with disabilities and cash grant to 10 persons with disabilities. Professor Dr. Gagan Pareek and Professor Dr. Anup Kumar Ghosh were present as honorable guests in this distribution event presided over by Md. Arifur Rahman.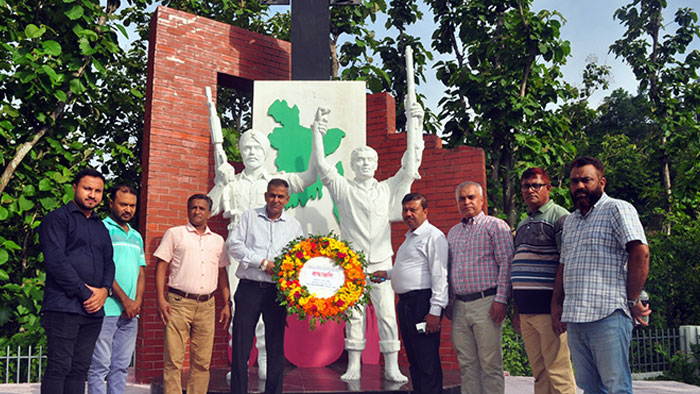 After the end of the event, they visited the activities of Persons with Disabilities in different areas of Sitakund. They also visited Chandranath hill and Mrityunjoy Mitra sculpture of Sitakund and placed wreaths in honor of the martyrs there.
On July 4, they visited the YPSA Information Center, DRC and IRCD at YPSA head office in Chattogram. The visit was followed by a presentation of the results of research on the inclusive finance program for persons with disabilities and a view exchange meeting was held with the officials of YPSA.