YPSA arranged discussion meeting, prayer mahfil and wreaths are offered at its head office and different brunch offices on the occasion of National Mourning Day 2023 and 48th martyrdom anniversary of Father of the Nation, Bangabandhu Sheikh Mujibur Rahman, on 15th August.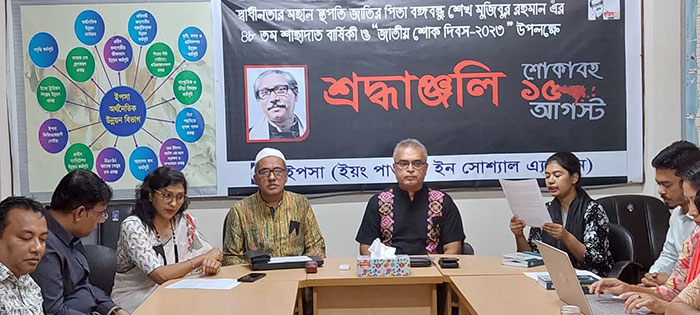 Md. Arifur Rahman, Chief Executive, YPSA presided over the discussion meeting at the head office.
At the beginning, all the participants stood in solemn silence for one minute to show profound respect to the great leader, and national anthem was performed.
A special prayer was offered on the occasion seeking eternal peace of the departed souls of Bangabandhu and his family members who faced martyrdom on the fateful night of August 15 in 1975.