Prof  Dr. Bhaswati Mitra, Controller of Examinations, Techno India University, West Bengal, India. (Former Controller of Examinations. Bengal Engineering and Science University & Deputy Controller of Examinations, Jadavpur University.) and Mr. Dipak Kumar Mitra, visited YPSA activities of the "Ensuring a sustainable livelihood for People with Disabilities through Inclusive Development Program" under Inclusive Finance Program, Alive WASH project, Economic Development program, Elderly people program and ENRICH education program on September 19, 20 and 21, 2023. Md. Arifur Rahman, Founder Chief Executive was present with them during the three-day visit.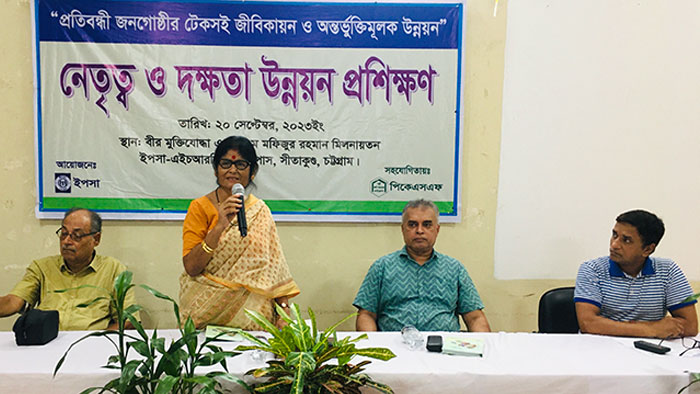 On 19 September, they visited YPSA Physiotherapy Centre and talked with therapy receiver at Center, discussed different issues  with YPSA Economic Development program staff at Muradpur branch . After that they participated in a two-day training workshop closing program at Bir Muktizodda AKM Mofizur Rahman hall, HRDC, Sitakund. At that time they spoke to the trainees and handover certificates among the trainees.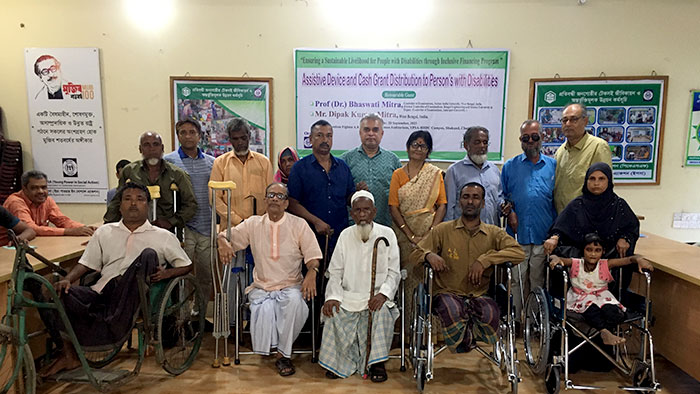 Assistive device distribution and cash grant distribution to the Persons with Disabilities was held at the Bir Mukti Joddha AKM Mofizur Rahman hall of YPSA-HRDC, Sitakund on 20 September. YPSA has provided assistive devices to 10 persons with disabilities and cash grant to 07 persons with disabilities. Prof (Dr.) Bhaswati Mitra, and Mr. Dipak Kumar Mitra, were present as honorable guests in this distribution event presided over by Md. Arifur Rahman.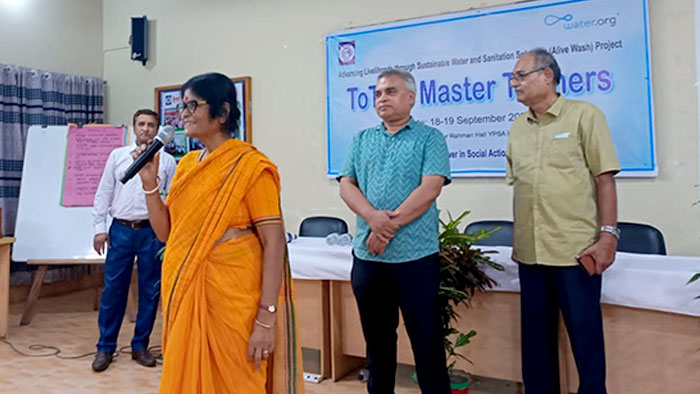 That time Mr. Arifur Rahman presented YPSA Inclusive Finance Activities and they talked with the person with disabilities.
They also visited Chandranath hill and Mrityunjoy Mitra sculpture of Sitakund and placed wreaths in honor of the martyrs there. Later in the evening, they participated in a cultural programme ‍at YPSA HRDC, Sitakund.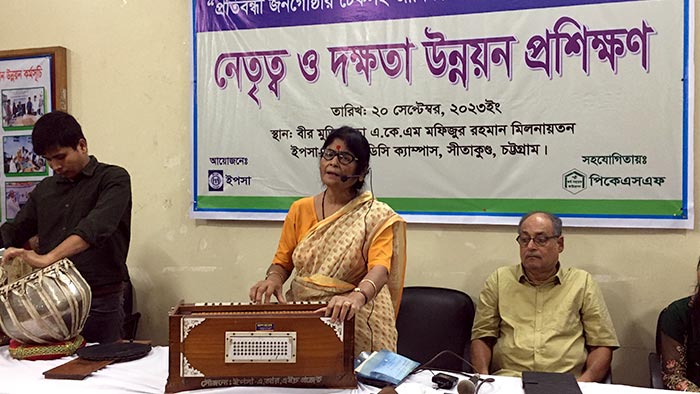 On September 21, they visited the Elderly Social Centre (Probin Samajik kendra) in Sayedpur Union. They attended a discussion meeting with the elderly people and old age allowance distribution event. They also distributed saplings to the students of ENRICH programme education center in front of YPSA Sayedpur branch.