The Mayor of Khagrachori Pouroshova committed to prepare a smokefree guideline to ensure smoke Khagrachori and agreed to fix smokefree signage in all the public places of the Pouroshova in a training session, for the members of smoke free coalition, on 31st December 2011 in Khagrachori Pouroshova auditorium. The mayor, Mr. Md. Rafikul Alam was speaking as the chief guest of the session while several councilors, representatives from civil society, media, and community based organizations, govt. offices was participating in the training. The participants emphasized on banning the advertisement of tobacco product and prepare Smoke
free awareness publications. The mayor Mr. Rafik also admitted his intention to stop the advertisement and selling of tobacco product in the Pouroshova. Also, a meeting with the community leaders (Karbari, Headman etc) also held separately after the daylong training session in the same venue. The training  were arranged by YPSA with the support of Campaign for Tobacco Free Kids(CTFK) and Bloomberg Initiatives (BI).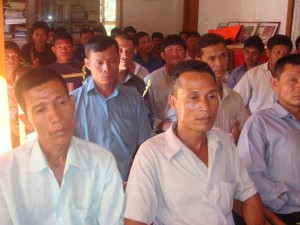 Besides, another leadership training was held on 21st December 2011 at the conference hall in Rangamati pouroshova. "Rangamati Pouroshova will do the needful to ensure smoke free areas in the district. It will circular a notice to have smoke free quotations in wall and the license plates of the vehicles, banning tobacco advertisement, putting smoke free signs in all the government offices and tourist spots." Its said by the Mayor, Mr.Saiful Islam Chowdhury Bhutto, of Rangamati Pouroshova. The training was inaugurated by the Mayor and the participants were different representatives of different government bodies, several councilors, journalists, lawyers , religious leaders, business leaders of Rangamati. The Participants stressed on activating task force committees, arranging mobile court, using folk medias for awareness, putting no smoking singes and stickers, developing capacities of the local government on smoke free issues. A meeting with the community leaders (Karbari, Headman etc) also held on the same day in another venue.