YPSA and Survivor Voice Anirban jointly organized rally, human chain and signature campaign to mark the World Human Rights Day 2012 at Cox'sbazar on 10 December with the support of Winrock International and USAID.. Representatives from different NGO's and civil society from Cox'sbazar attended the programs. People gave signature on signature campaign to protect man, woman and children from trafficking. 
Mr. Abu Morshed Chowdhury Khoka, President of Movement to Save Cox'sbazar, Advocate Moin Uddin, District Coordinatior of Bangladesh Manobadhikar Council (BAMACA), Advocate Mofizul Islam, Executive Director of Shahai Foundation and Mr. Sirajuddin Belal, Program Officer of YPSA spoke in the meeting.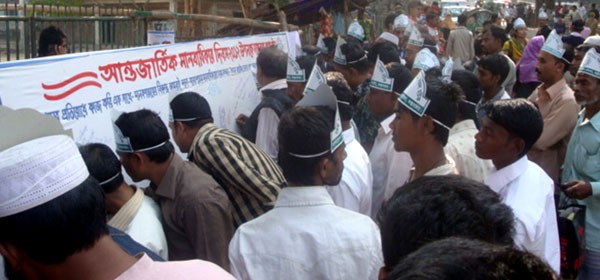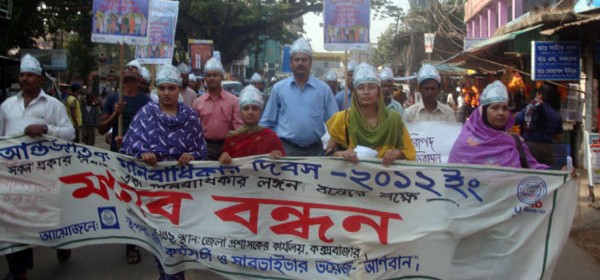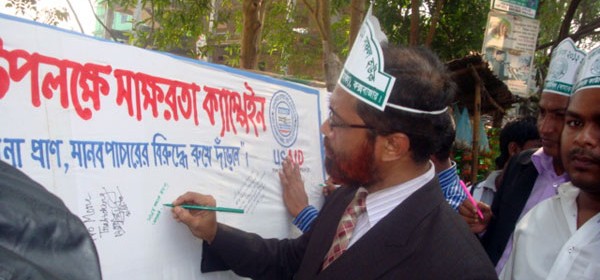 Human Rights Day is celebrated annually across the world on 10 December. Human Rights Day presents an opportunity, every year, to celebrate human rights, highlight a specific issue, and advocate for the full enjoyment of all human rights by everyone everywhere. The date was chosen to honor the United Nations General Assembly's adoption and proclamation, on 10 December 1948, of the Universal Declaration of Human Rights (UDHR), the first global enunciation of human rights and one of the first major achievements of the new United Nations.