"Mobile court and taskforce meetings will be conducted in Feni Distract to enforce the Tobacco Control Law. A coordinated effort is needed from all government departments including the local government to ensure a smoke free environment in Feni." said Mr. MD Enamul Hoque, Additional Divisional Commissioner of Feni Distract, in a meeting titled "Implementation of Tobacco Control Law" held on 14th March 2015 at the auditorium hall room of Feni District Commissioner Office. The meeting was organized by the District Commissioner's Office of Feni with the support of YPSA and FHDF.
Deputy Director of Family Planning Mr Iftekar Ahmed Chowdhury was the special guest of the meeting. The meeting was presided by Md Nurul Karim Mozumder, President of Feni Press Club.
Several other representatives from Feni Pouroshava, transport associations, hotel-restaurant associations, market associations, education institutions, NGOs, health officer of civil surgeon office, Information Office, electronic and print media etc. participated in the meeting.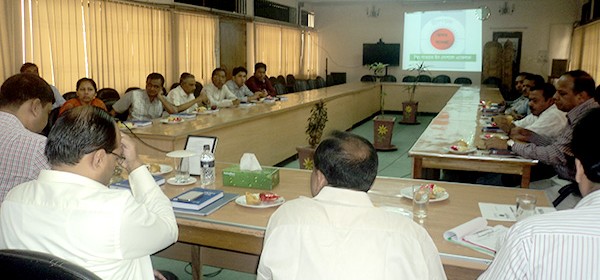 The key note paper was presented by Mr. Md. Ali Shahin, Program Manager of YPSA and moderated by Mohammad Omar Shahed HERO Monitoring Officer of YPSA.
The speakers emphasized to take massive actions to aware the mass people about the health hazard of tobacco use and ensure law enforcement to protect people from the second hand smoke in all the public places. The speakers also admitted that all the health related programs of the government should prioritize the tobacco control issues to stop the adverse effect of tobacco use.