A 3-day workshop on "Community Legal Service (CLS) Program Planning" held during 15-17 March, 2015 at YPSA HRDC Chittagong. YPSA has started implementing a project "Community Legal Services for Access to Justice". Aim of the project is to facilitate access to justice for marginalised and vulnerable communities in hard to reach areas through community empowerment and access to quality legal services in selected areas in Chittagong and Cox's Bazar district.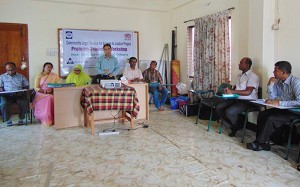 YPSA CLS Project Staffs attended the workshop. Program Coordinator of CLS project Mrs. Hasian Ferdows, Monitoring & Documentation Officer, Program Officer Training, Program Officer Campaign and BLAST PM Asik Iqbal facilitated the workshop. District Legal Aid Committee (DLAC) Officer, Senior Assistant Judge Md. Mozahidur Raham, YPSA Director (Social Development) Md. Mahabubur Rahman and Director Finance Palash Chowdhury were also facilitated the workshop as the key resource person.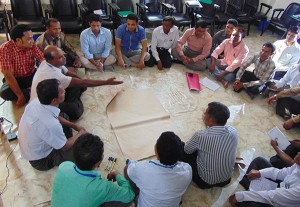 Facilitators discussed on understanding on CLS program, clarify the role of front line staff, CLS project finance, accounting and administration guideline, monitoring and evaluating for results and learning, proper documentation, DFID, CLS and YPSA Branding, CLS capitation, assessing data needs for program implementation & progress reporting, action plan preparation & presentation and legal aid context in Bangladesh.