Abdullah Al Jubayer, Manager, Corporate Sustainability, The Hongkong and Shanghai Banking Corporation Limited (HSBC) has visited the YPSA-CEEPI project's activities in Sitakund & Mirsharai Upazilla of Chittagong on July 27, 2016.
First, he met with Prantik Unnayon Samity at North Talbaria village in Mirsharai upazilla. Participants introduced themselves at the starting of the meeting. Mr. Nur Mohammed gave welcome speech and explained briefly about the project details & field activities.  Then Abdullah Al Jubayer deliver his speech and would like to know about the steps that have been taken to implement the project activities & progress report of this year also. In this issue Mr. Md. Mahabubur Rahman, Director (SDP) of YPSA shared details about the project and YPSA's theme on forest & biodiversity as well as environment. Then the meeting discussed on different issues in the opening session like grant support for group fund, AIGA training, innovative ideas for development, price costing & marketing, product develop and group fund creating etc.
In this stage Abdullah Al JUBAYER and Md. Mahabubur Rahman provided their suggestions and guidelines to implement the project activities properly.  After the meeting, Mr. Jobeyer distributed saplings to FDGs members and local peoples in the project area.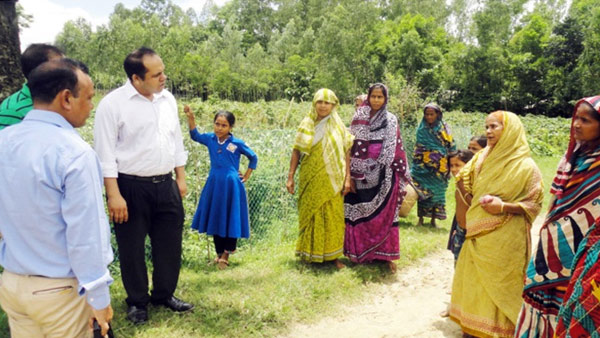 Then he visited a female forest dependent group named "Aranno Mohila Unnayon Samity" at Chowdhurypara village in Hadifkirhat under Wahedpur Union Parishad. There he talked with forest users about forest condition & their life style. He shared our project activities with them & took feedback from them. Participants also shared their opinion with HSBC team & gave their suggestion about how to work with them.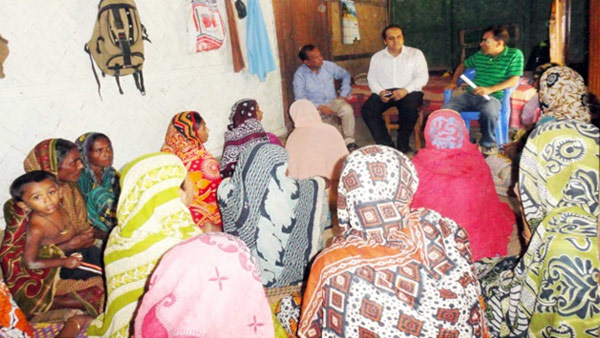 After the meeting, he visited some vegetable fields and observed impact of the trainings and techniques. He also saw their handicraft products. He wants to know how many days used to make them and where they sold these. How much price? He gave importance on market linkage. In the feedback session, he advised the Project officials to prepare some case studies who are becoming better improvement from before life through capacity development training and project support.
He also visited YPSA-Radio SagorGiri at Sitakund CEEPI project Site. Md. Mahabubur Rahaman, Nur Mohammed, Tapas Nandi, Sanjoy Dey and Mohsena Akhter Mina from YPSA were present in that field visits. Mr. Sanjoy & Mina described details on community radio program on different issues especially environmental issues, forest & biodiversity issues, agriculture issues and mass awareness program issues etc. Mr. Md. Jobayer observed the program and gave his valuable suggestions.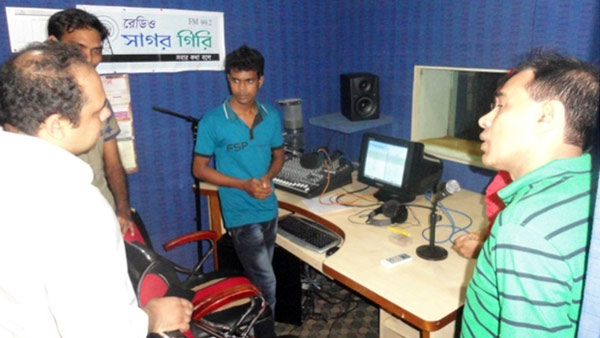 Finally he gave thanks to YPSA-CEEPI project team for keeping an outstanding effort in the community and forest dependent peoples.