YPSA organized a workshop on "Implementation of Tobacco Control Law in Chittagong" with the assistance of Campaign for Tobacco Free Kids and Bloomberg Philanthropies on 16th February at the conference room of DC office, Chittagong. Mr. Md. Masukur Rahman Sikdar, Additional Deputy Commissioner (General) was present as chief guest while Dr. Azizur Rahman Siddiki, Civil Surgeon has presided over the workshop.
Besides, Mr. Mokhlesur Rahman, Deputy Director of Youth development department, Mr. Gius Uddin, Councilor of Chittagong City Corporatio, Ms, Abeda Azad, Councilor of Chittagong City Corporation, Mr. Alamgir Sabuj, Incharge of Desh TV were present in the workshop.
The district tobacco control taskforce members, sanitary inspectors and law enforcing agencies were the participants of the workshop. The main objectives of the workshop were to share Tobacco control law and Rules, share role and responsibility of authorized officer/magistrate/taskforce and develop action plan for implementing TC law in Chittagong.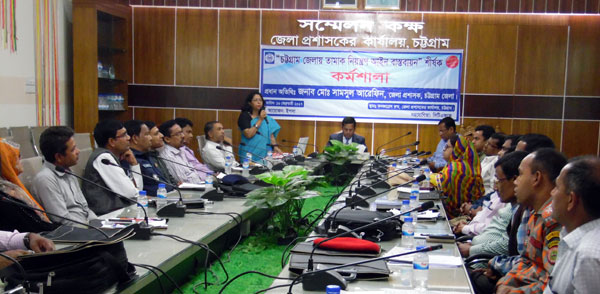 Ms. Nasim Banu, Team Leader of Smoke Free Project of YPSA has facilitated the workshop and shared the information on harms of tobacco use, country status, Government initiatives, Overview of the TC law and Rules, Violation of laws, Graphical Health Warning, Role of authorized officer, taskforce and magistrate. At the end of the workshop each participant has shared their next initiative to implement the TC law at their own jurisdiction. In the workshop, ADC of Chittagong district commits to take initiative for utilizing the budget of Chittagong City Corporation for implementing TC program.