Lessons on adolescent sexual and reproductive health are present in the secondary school curriculum in Bangladesh, disseminated in different subjects for 6-10 grade students, but teachers are not willing or skilled enough to teach this content. Targeting the issue, Teachers Training on Sexual and Reproductive Helath was provided to 40 teachers of 10 Higher Secondary School and Madrasha of Panchari Upazila under Khagrachari Hill District in two batches, on 21-23 September and 05-07 October 2017.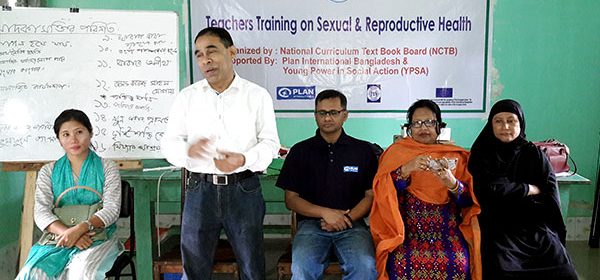 Among the participants, 14 were male and 06 were female in first batch and 15 were male and 05 were female in the second batch of the training. There were 08 Headmasters, 04 Assistant Headmasters and 28 Assistant Teachers attended in this training. The training was organized by the National Curriculum and Text Book Board Bangladesh and Supported by Plan International Bangladesh and YPSA.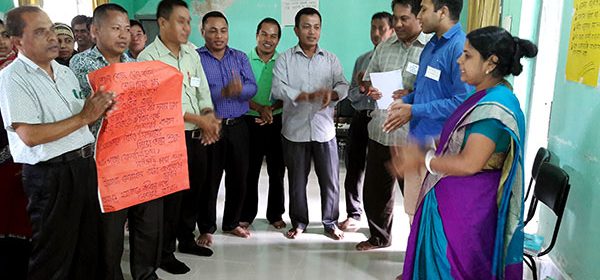 These 3-day non-residential training workshops were arranged at the Officers' Club of Panchari Upazila. The training was facilitated by 01 Senior Specialist and 03 Specialist of NCTB, Bangladesh. At the time of training, Dr. Ana Islam, Project Manager- SRHR project and Dr. Abu Sayem Md. Shahin, Health Programme Specialist from Plan International Bangladesh and Director of YPSA Mr. Mahabubur Rahman were present.
The training was conducted following a module developed by NCTB, Bangladesh. The training was focused on the materials, methods and Techniques for facilitating the lessons of Sexual and Reproductive Health included in text book of class seven, eight and nine. It will help the teachers to discuss the Sexual and Reproductive Health in their classroom. The training was facilitated in participatory method. At the end of the day, participants of the training identified their immediate action plan in the training venue.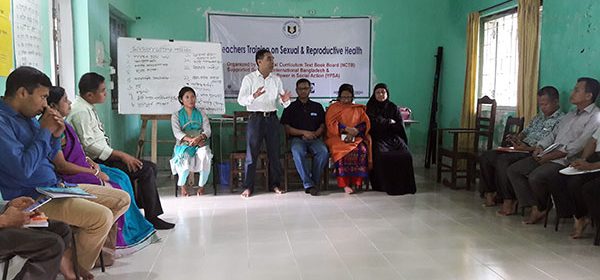 The training will targets and results in the National Action Plan: Objective 1: Improved knowledge of adolescents on ASRH issues, there are following strategies to support in the field: Strategy 1 – Effective dissemination of ASRH knowledge and information through school curricula which is targeted to school and teachers under the responsibility of ministry of education.