A sharing meeting on "Implementation on Tobacco control Law in Chittagong Division" held on 15 October 2018 in the auditorium hall of Chattogram Circuit House. The meeting was organized by Chattogram Divisional Commissioner Office, initiated by YPSA and supported by Campaign for Tobacco Free Kids.
In the meeting, Mr. Md. Abdul Mannan, Divisional Commissioner of Chattogram division was the chief guest. The chief guest advised all the DCs to discuss Tobacco Control issue in their DDCC meeting. He also said that the Global Adult Tobacco Survey report indicates that as a result of government and non government initiatives on Tobacco control in Bangladesh, the uses of Tobacco is reducing which is linked with our Human development indicator.
He also gave importance to develop a model of tobacco free area/city/upazilla/Union in Bangladesh. He commits to take initiative gradually for ensuring the smoke free Cox's Bazar sea beach. Mr. Md. Arifur Rahman, Chief Executive of YPSA delivered welcome speech in the meeting.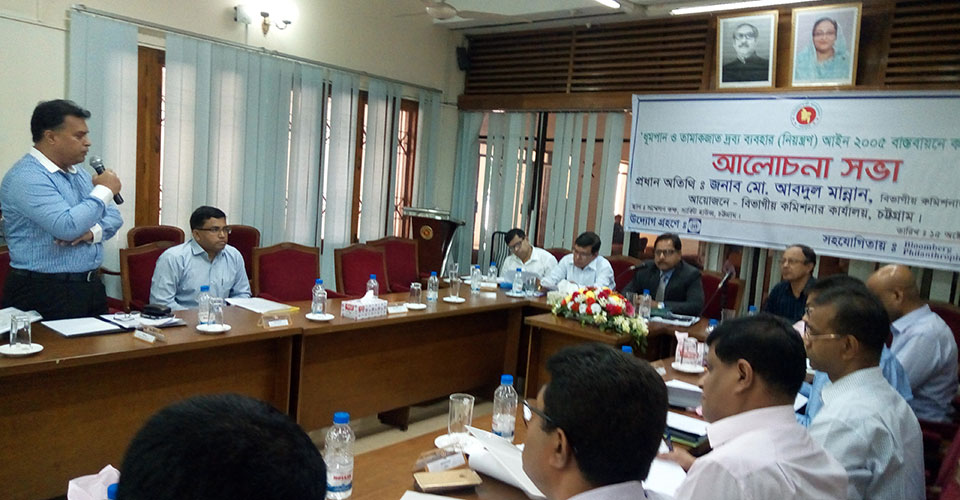 Mr. Md. Nurul Alama Nizami, Additional Divisional Commissioner (Development), Mr. Mominur Rashid Ameen, Additional Divisional Commissioner (Revenue), Mr. Deepak Chakrabarti, Director of Local Government department, 11 Deputy Commissioners (DC) of eleven districts of Chattogram division, magistrates, other government officials, ATMA member and Mr. Murshed Chowdhury, Director (Economic Development) of YPSA were participated in the meeting.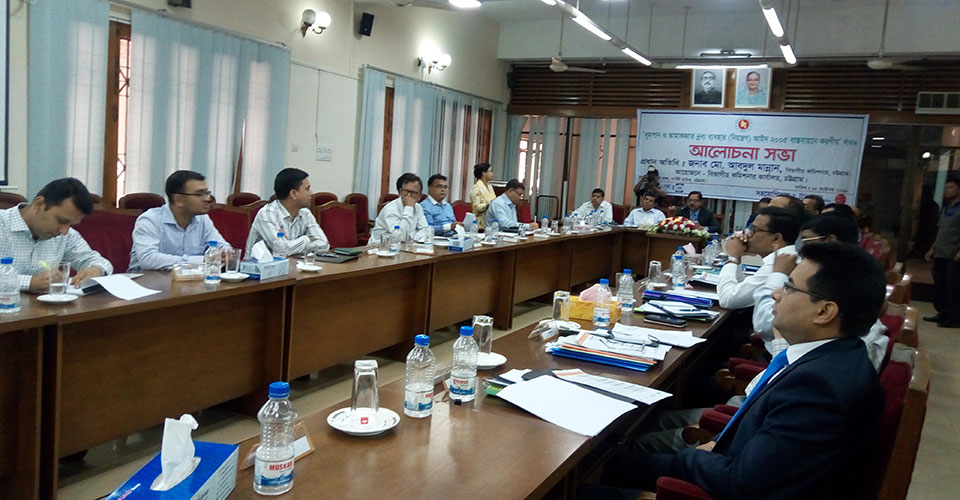 Ms. Nasim Banu, Team Leader, Tobacco control project of YPSA shared GATS 2017 findings, progress & initiatives of tobacco control in 11 districts and some measures for effective implementation of Tobacco control law.