If woman become economically self-reliant then they can take part in the decision-making process. Women's participation in development activities helps women empowerment, prevents discrimination and violence against women. With the support of UN Women, YPSA and ActionAid Bangladesh have been doing its greatest devotion to the advocacy. YPSA's Multi-Purpose Women's Center will serve as "One Stop Hub" for all information and services related to health and safety, gender-based violence, livelihood development, and leadership development training program. Besides, this center will assist women who are victims of gender related violence. This center will also be used as a safe place during disaster time.
The above statement was given by the Refugee Relief and Rehabilitation Commissioner and Additional Secretary, Mr. Mohammad Abul Kalam, NDC, while he was present as the chief guest in the inauguration ceremony of Multi-Purpose Women's Center for the displaced Rohingya women and children at Madurchara Camp 4, Kutupalong, on 31 October, 2018.
The project titled "Humanitarian Assistant to the Most Venerable Rohingya Women and Girls" is being implemented by YPSA and ActionAid Bangladesh, funded by UN Women, technical assistance from the Ministry of Women and Children Affairs of the Government of the People's Republic of Bangladesh.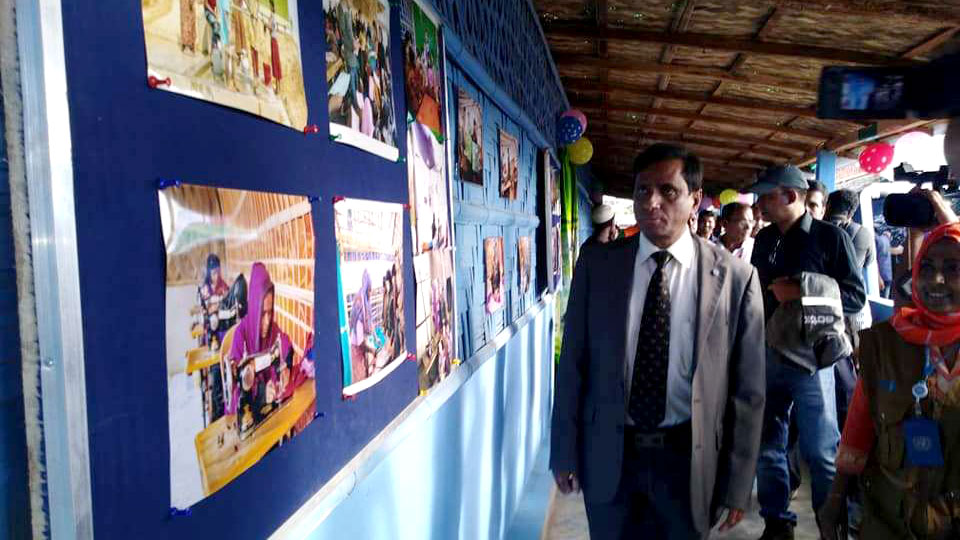 Fast Secretary of the Swedish Embassy, Marcela Lizana, UN Women Coountry Representative Suko Ishikawa, Country Director of ActionAid Bangladesh, Farah Kabir and Head of Cox's Bazar Sub Office of UN Women Flora Macula were present in the program.
Among others, Actionsaid Bangladesh's Head of Emergency Response Abdul Alim and Assistant Director of YPSA Mohammad Shahidul Islam were present.
During the visit, the Refugee Relief and Reclamation Commissioner Mr. Abul Kalam exchanged views on the various benefits and services of the project with the beneficiaries.
Later, a discussion meeting was held where Mr. Abul Kalam, Refugee Relief and Reclamation Commissioner, spoke as the chief guest.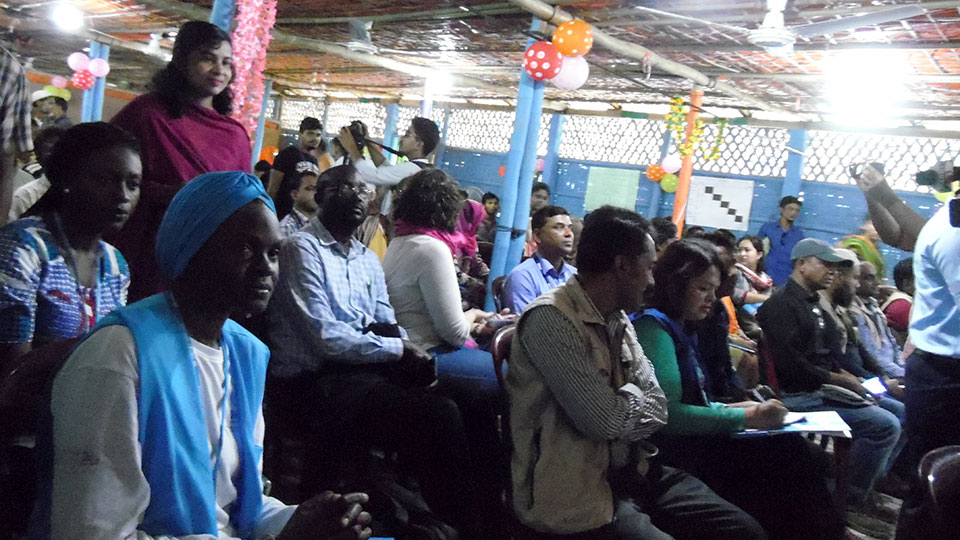 CICs of different camps, representatives from different agencies of the UN, representatives from different international and national level NGOs, journalists, Rohingya leaders , Rohingya women and youth of different camps attended the inaugural ceremony .