Migration draws increasing attention in the world nowadays. Considering the importance of migrant's rights, International Migrants day has been celebrating on 18 December since 2000 in accordance with Resolution 55/93 of the United Nations General Assembly. Bangladesh is one of the top most migrants sending country in the world. Government and NGO's are now working together for the rights of migrants. YPSA has been working more than one decade on facilitating safe migration.
YPSA observes the International Migrants Day'2018 with a call to dignity and justices of the migrants. YPSA observed this day with the joint efforts of Government, NGO, Bank, Recruiting Agency and Community People in YPSA's working areas (Chittagong and Cox's Bazar). The theme of International Migrants Day'2018 by UN is "Migration with Dignity". And the Bangladesh Government's theme is "Migrants rights and Dignity" (অভিবাসীর অধিকার মর্যাদা ও ন্যায়বিচার).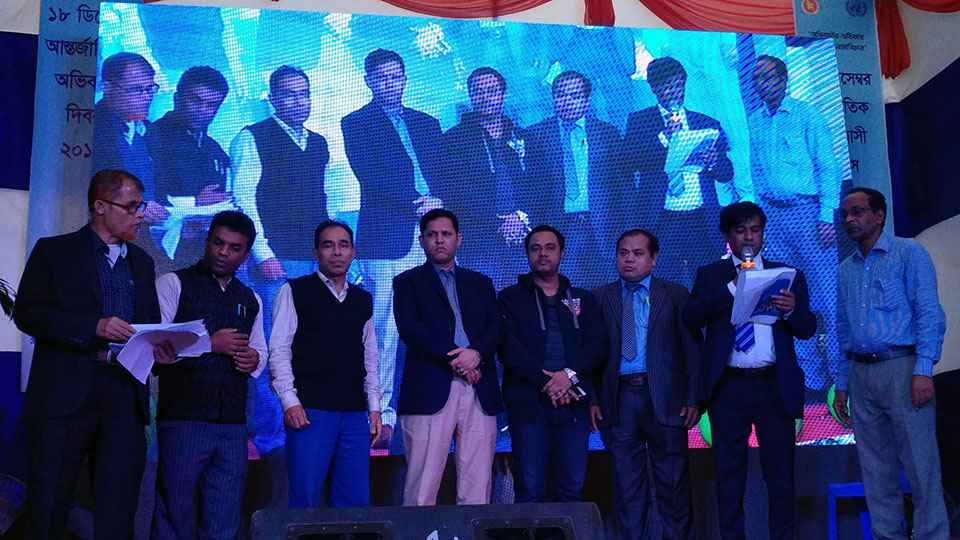 In 2018, close to 3,400 migrants and refugees already have lost their lives worldwide. That is why Migration with Dignity is the theme of 2018's International Migrants Day. Treating every migrant with dignity is one of fundamental requirements we face before anything else we attempt on migration.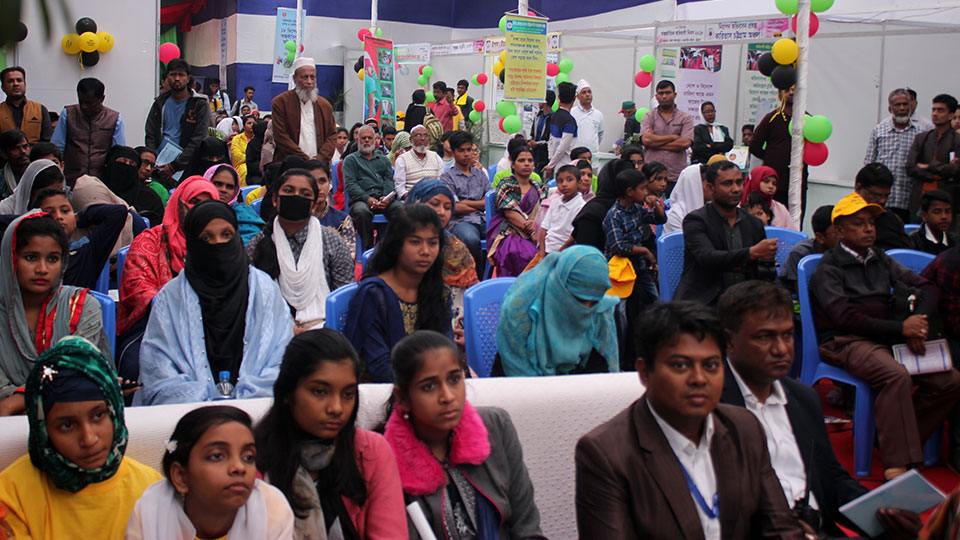 Colorful rallies, discussion meetings, setting up stall at migrant's fair and video shows were demonstrated to mark this day at different working areas of YPSA.
In Chittagong and Cox's Bazar, YPSA brought out the colorful rallies in the morning. The rallies paraded major streets of the towns. After the rally, a discussion meeting was held with district administration and DEMO Offices on the importance of International Migrants Day.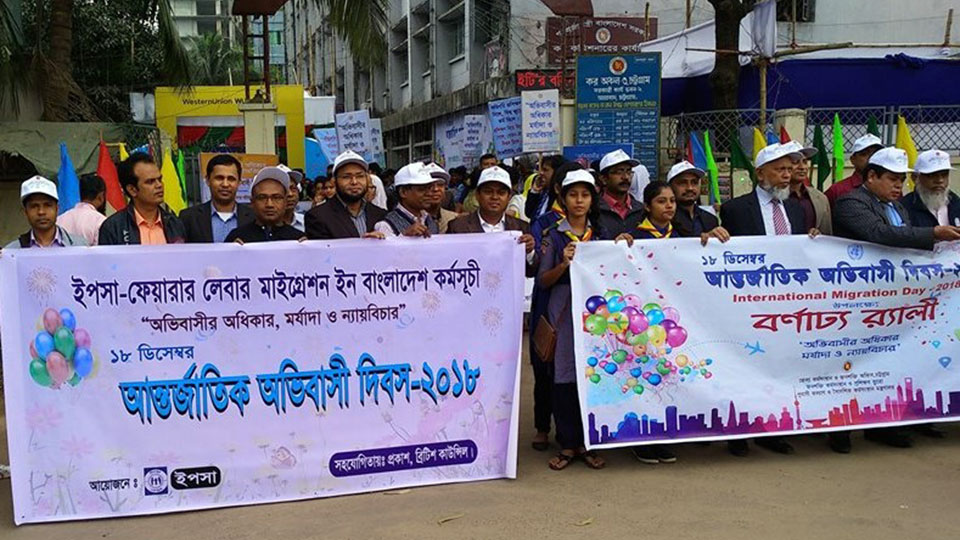 In Rangunia Upazila of Chittagong, YPSA has celebrated this day with colorful rally and discussion meeting. At the discussion meeting speakers call up to ensure the dignity and rights of migrants. Deputy Director of DEMO Chittagong shared the privileges and opportunities for migrants and their family's members by government.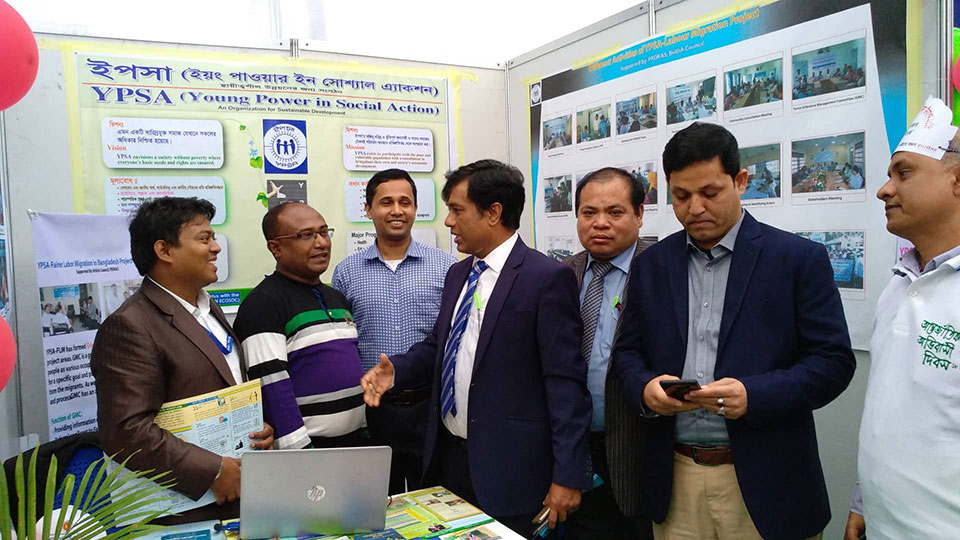 On the occasion of the international migrant's day, a migrant's fair is organized on the premises of the district administration of Cox's Bazar and Chittagong. YPSA has set a stall in the fair. The stall shows video documentary with various steps of safe migration and YPSA's activities on facilitating safe migration.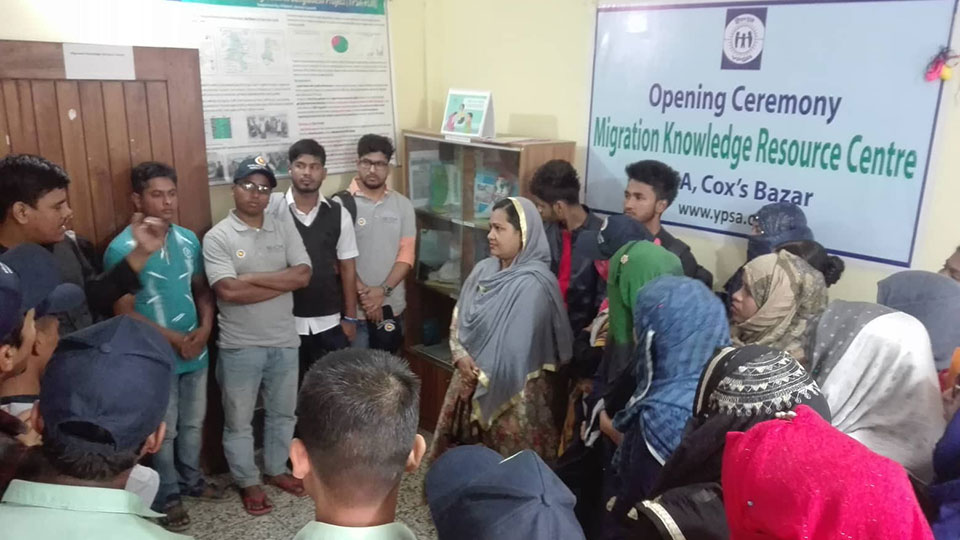 YPSA Migration Knowledge Resource Centre, Cox's Bazar has organized an interactive discussion with different migration organizations, project staff and aspirant migrants. At the discussion, speakers said that  we must dignify those choices by paying them respect, and we respect them by treating those who make such choices with dignity. As we celebrate this day, our call is for migration to be safe, regular and dignified for all.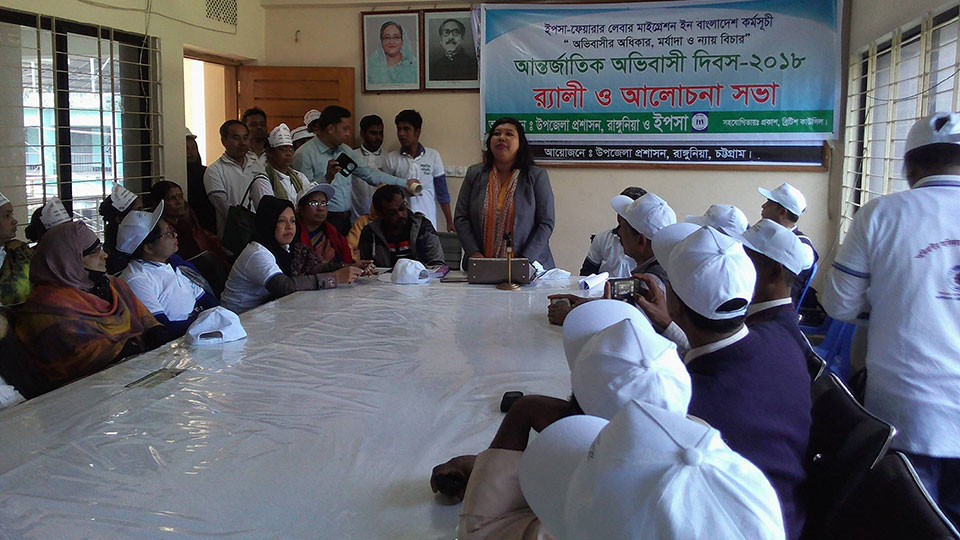 For recognition of YPSA's intervention on making awareness of safe migration, YPSA has been awarded best migration services organization in Chittagong. DEMO Chittagong has given this award to YPSA on International Migrations Day 2018 with the presence of Government, Civil Society, Law enforcement Agency, Migration Services Organization and Media People.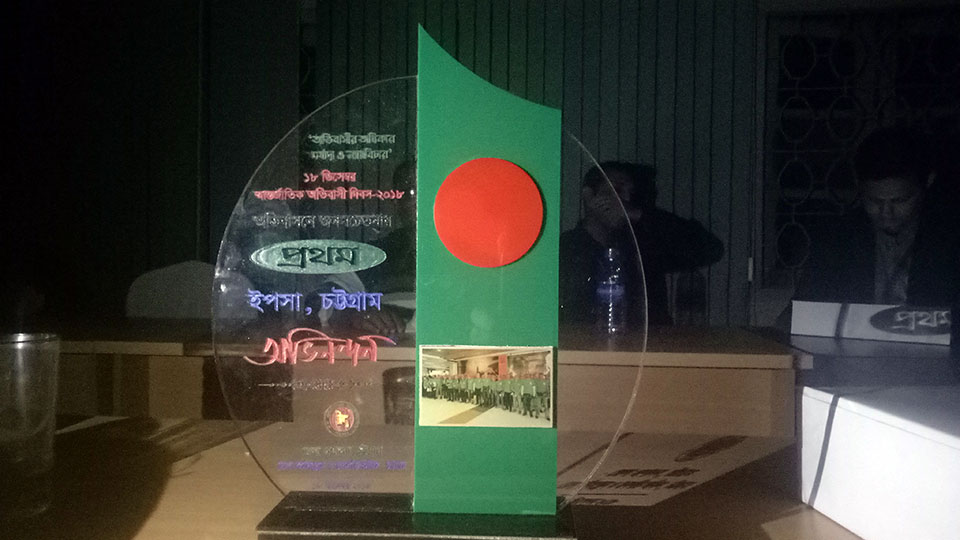 It's mentionable that currently YPSA is now implementing four projects in regards of safe migration as Fairer Labour Migration, Bangladesh Counter Trafficking In Person (BCTIP) Program, Building Resilience of Returning Migrants from the Andaman Sea through Economic Reintegration and Community Empowerment in Cox'sBazar and Initiatives to Prevent Human Trafficking in Emergency Response at Rohingya Community.