YPSA organized an Inception Workshop for the WISH2ACTION project with the support of Handicap International, at the Upazila Parishad Auditorium, Sitakund, Chattogram on 16 September. Upazila Nirbabahi Officer (UNO) of Sitakunda Milton Roy was present as chief guest. Executive Magistrate and Assistant Commissioner (Land), Sitakunda, Chattogram and Head of Operations of Handicap International were present as special guests.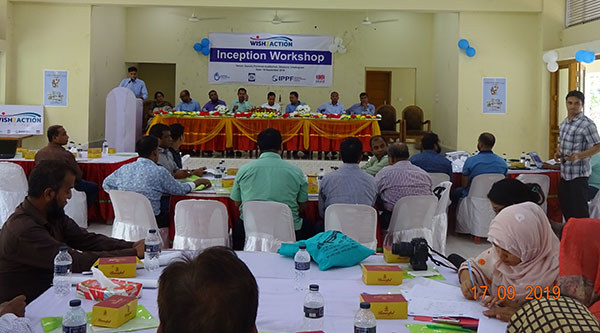 The function was presided over by Nasim Banu Shamoly, Deputy Director (SDP), YPSA while Upazila Youth Development Officer,  Uapzila Women's Affairs Officer, Upazila Rural Development Officer, Assistant Upazila Family Planning Officer of Sitakunda, Chattogram and all the Chairman of Union Parishad of Sitakunda Upazila participated in the program.
Honorable Chief Guest along with other guests signed on a memorial board of WISH2ACTION Project and launched the project at SitakundaUpazila.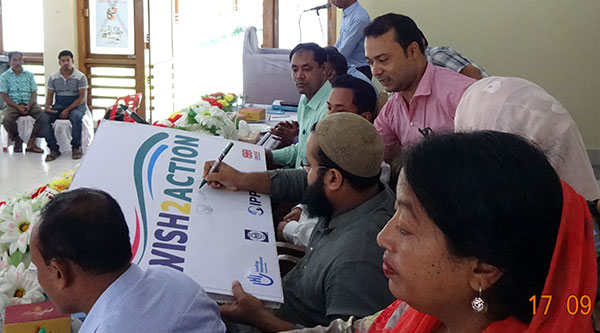 Bilashh Sowrove Barua, Project Coordinator, WISH2ACTION, YPSA presented a slide presentation on different activities of YPSA in SitakundaUpazila. Participants came to know about YPSA and its activities in Sitakunda through this presentation as well as they were able to relate with the vision and mission of YPSA and impact of interventions taken by YPSA.
Md. Tareq Mahmud, Project Manager, Handicap International, Sitakunda, Chattogram presented a slide presentation on details of WISH2ACTION project.
All Union Chairman and participants of the occasion participated in the open discussion session. The session was facilitated by Mr. Mazedul Haque, Head of Operations of Handicap International. He gave answers to the questions of participants. Some of the participants gave complementary speech on upcoming activities of the project.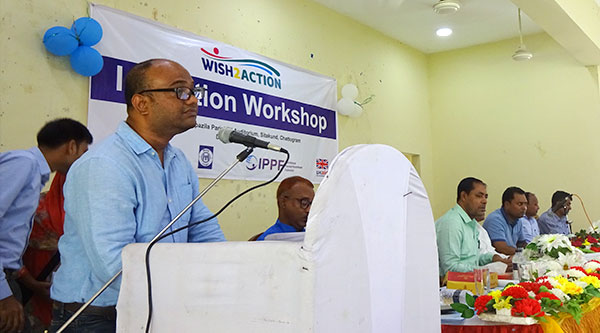 Upazila Nirbahi Officer Milton Roy welcomed the new project of YPSA and Handicap International in Sitakund Upazila. He said that interventions of YPSA are more visible than any other NGOs of Sitakunda. He underlined to take interventions for Tripura community of Sitakunda Upazila. He emphasized on evidence based documentation and presentation of the all activities and to give regular update and achievements of the project at NGO coordination meeting.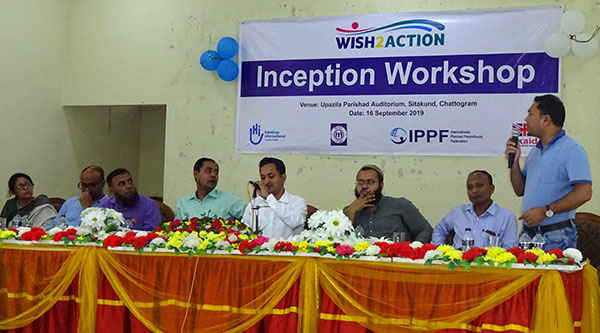 Upazila Youth Development Officer said, the Department of Youth Development will provide necessary training for persons with disabilities. He proposed to the DPOs to form small groups or organization with the persons with disabilities from 03 unions and his department will be able to provide necessary support and training easily.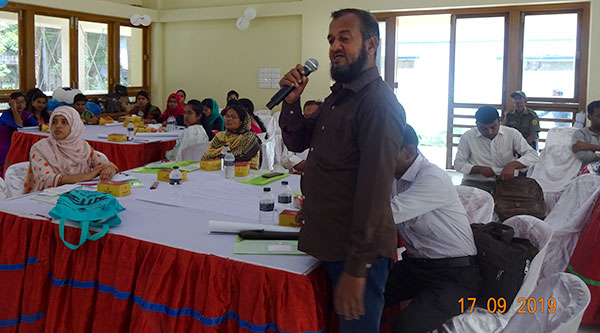 President of Sitakunda Federation of DPO said, WISH2ACTION is a women integrated project but it should work for the both men and women with disabilities equally. It was ensured in the house that WISH2ACTION project will work for women with disabilities and her family. Moreover SRHR knowledge will be disseminated for all the people of Sitakunda.